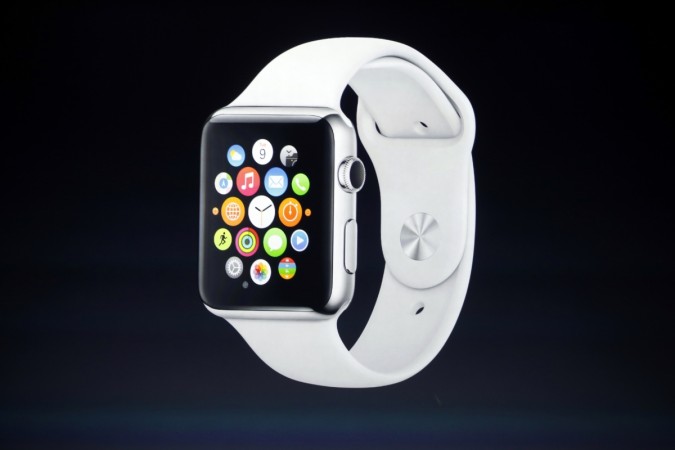 Apple is gearing up to unveil the most talked-about smartwatch, Apple Watch, at a special event on 9 March. This will be a follow up of the original launch that had taken place in September, last year. Since last year, a lot of questions had been raised about the upcoming smartwatch, but remained unanswered. The Cupertino tech giant is expected to give away answers to most of the mind-tingling questions on Monday, but we have already readied them for you.
Here are the answers to the most frequently asked questions about the smatwatch:
Price and availability
Most people are unclear about the cost of the Apple Watch, given different variants of the smartwatch are expected to be released. It is certain that the entry-level aluminium and glass-clad Apple Watch Sport will cost $349 and it will be shipped April onwards but little is known about the high-end Apple Watch Edition and the mid-tier Apple Watch with steel and sapphire crystal. Rumour has it that the 18-karat gold Apple Watch Edition will cost as much as $5,000 or more, but nothing is official.
Luckily, Apple's Spring Forward event will shed more light on the price and availability of the high-end variants.
Accessories
Apple Watch models feature interchangeable straps, giving scope for a wide range of accessories. Apple already showed various watch straps made of leather, metal or plastic with buckles or magnetic loops. There have also been rumors about Apple testing smart straps, which have integrated sensors and extra batteries, TechCrunch reported. Apple hasn't confirmed it as yet in any way, but 9to5Mac falsified the speculation.
Apple hasn't revealed the pricing of the interchangeable straps for its smartwatch, but the details will be out this Monday.
Third party luxury bands
Apple has usually attracted various luxury brands and its Apple Watch makes an irresistible style statement for fashion brands to ignore. Companies like Burberry, Gucci, Swarovski and Prada may want to join Apple in styling the next-gen smartwatch, but nothing is concrete yet.
Wireless charging
Apple has revealed that its smartwatch uses inductive charging. We are unsure if the new technology will be compatible with Qi standard to support wireless charging, but there's only one way to find out.
Watch apps at launch
Apple is expected to add support for several watch apps everything from basic apps, health and fitness apps, productivity apps, travel apps, news apps, social media apps, entertainment apps and smart home apps. A recent CNET report has listed all the apps that are expected to come alongside the launch of Apple Watch on Monday.
Battery
There have been several questions about how long the Apple Watch battery will last. If the latest rumors are to be believed, Apple Watch will last just a day, like many smartwatches in the market. Users must be prepared to put the smartwatch to charge every night, just like your iPhone.
A report from last month suggested that Apple will boost watch's battery by shutting off all the functions except the basic ones to conserve less power. There's no evidence how far this is true, but it can certainly help Apple get an upper hand over its rivals.
Support for older iPhone models
Apple has revealed that the smartwatch will support the most recent devices, iPhone 5 or later. This means iPhone 4S and prior models will not be supported.
Heart rate monitoring
Apple's integration of heart rate monitoring in its smartwatch is a useful addition. But, we do not know if Apple Watch will continuously track your heart-rate or do it on-demand, like most fitness trackers in the market.
Return Policy
Apple has a sincere return policy for its products, where it allows users to return any Apple product purchased through its online or retail stores within two weeks time. It would also be a nice option for Apple Watch as most users aren't comfortable with wearables, but it will give them a chance to try it on.
Trade in plan
Apple's smartwatch is clearly one of the most expensive smartwatches in the market. The company usually offers trade-in of old devices, while upgrading to succeeding ones. It would be nice to see Apple accepting its smartwatches when users wish to upgrade to Apple Watch 2. But that's still a long way ahead and there's plenty of time to think about it.
Official details about the Apple smartwatch will be revealed at the Spring Forward event on Monday. You can also live-stream the event from your computer.