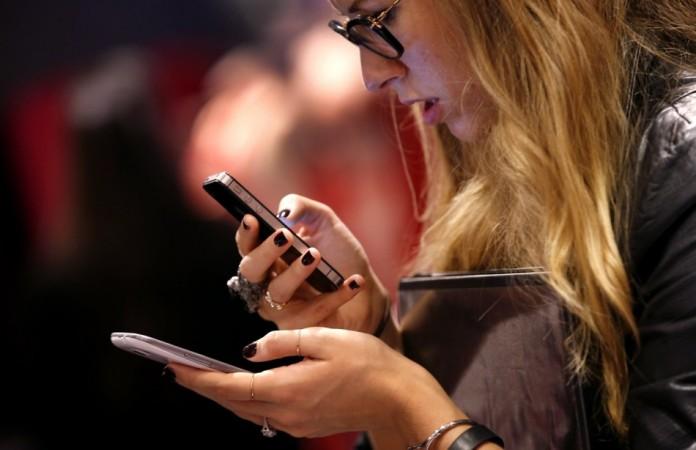 On Tuesday (29 September), Google took the wraps off the much awaited, Huawei made, Nexus 6P and LG Nexus 5X in San Francisco.
Huawei's Nexus 6P is said to be a true successor of the 2014's Google-Motorola Nexus 6, whereas the LG Nexus 5X is an advanced version of 2013 model Nexus 5 built by the same South Korean company.
In this comparison, we will be focusing on the big-screen based Motorola Nexus 6 and the new Huawei Nexus 6P, as specification run-down of LG's Nexus series has been compiled in separate article (check out, HERE).
Display:
Both Motorola Nexus 6 and Huawei Nexus 6P sport AMOLED based QHD display, but differ in screen size. The former features a 5.95-inch screen (493 ppi), whereas the latter's display has been trimmed to 5.7-inch.
With a smaller display, Huawei's pixel density rises to 518 ppi (pixels per inch), promising rich viewing experience.
Design and Build quality:
Motorola Nexus 6's design had some influence of Moto X series. It boasted critically-acclaimed ergonomic design language. It has sloping edge near the corners and the bump in middle giving a comfortable grip on the phone, despites its mammoth size. It housed metal frame and polycarbonate shell, which also came with water-resistant certification as well.
However, Huawei Nexus 6P has taken a notch-up by using metal to bring out a luxury quotient just like the Apple devices. In that process, the water-proof feature has been ditched.
It is a necessary trade-off for the company, which wants to showcase their device as a premium gadget. Even Samsung did the same with Galaxy S6 series by going with metal over water-proof based polycarbonate, which was seen in Galaxy S5.
Huawei Nexus 6P boasts a uni-body design language. Its casing is said to be made of airplane-grade anodized aluminium, making it the Google's first all-metal vanilla Android smartphone.
Processor, RAM and Storage:
Motorola Nexus 6 comes packed with a 2.7GHz Snapdragon 805 series quad-core CPU backed by Adreno 420 graphics engine and LPDDR 3 series 3GB RAM. It comes with 32GB and 64GB storage models.
On the other hand, the Huawei device boasts new generation 64-bit class 2.0GHz Snapdragon 810 series v2.1 Octa-core processor. It will be available in 32GB, 64GB and 128GB storage models, backed by 3GB LPDDR 4 series RAM.
It will be made available in 32GB/64GB and 128GB storage variants.
Also read: Google Huawei Nexus 6P vs LG Nexus 5X: Which vanilla Android smartphone do you prefer?
Mobile Operating System:
Huawei Nexus 6P comes with Android 6.0 Marshmallow out-of-the-box, whereas the Motorola phone is expected to receive the same OS update with a week or two.
Also read: Google Android 6.0 Marshmallow: 7 key features you need to know
Camera:
Motorola Nexus 6 houses a 13.0-megapixel main camera (with Dual-LED ring flash, f2.0 aperture, 4K video recording) and a 2.0-megapixel snapper on the front.
Huawei Nexus 6P comes packed with a 12.3mp camera on the rear-side and 8mp camera on front.
Some may find it amusing that the camera has been downgraded to 12.3mp in the new phone. No, it's not at all a downgrade. Higher mega-pixel count doesn't necessary guarantees a good quality picture. 12.3mp camera in the Huawei phone has 1.55µm pixel sensor and f/2.0 aperture to help capture quality pictures on par with 16mp or a 20mp camera phone available in the market.
Battery:
Motorola Nexus 6 and Huawei house 3,220 mAh and 3,450 mAh battery respectively.
Value-added feature:
The fingerprint sensor found on the rear-side (below camera module) of Huawei Nexus 6P is a worthwhile inclusion. It acts as an additional layer of security to unlock the phone and also makes online purchases safer.
Key specifications of Huawei Nexus 6P and Motorola Nexus 6:
Models

Huawei Nexus 6P

Motorola Nexus 6

Display

5.7-inch WQHD (2560x1440p) AMOLED display with Gorilla Glass 4 shield

Pixel density: 518 ppi (pixels per inch)

5.96-inch QHD (2560x1440p) AMOLED screen with Gorilla Glass 3 shield

Pixel density: 493 ppi (pixels per inch)

OS

Android 6.0 Marshmallow

Android 5.0 Lollipop

Processor

64-bit class based Qualcomm Snapdragon 810 v2.1 (2GHz ARM Cortex A57 quad-core + ARM A53 quad-core)

2.7GHz Qualcomm Snapdragon 805 series quad core Krait 450 CPU

GPU

Adreno 430

Adreno 420

RAM

3GB LPDDR4 series

3GB LPDDR3 series

Storage capacity

32GB/64GB/128GB

32GB & 64GB (no micro-SD card slot)

Camera

Main: 12.3-megapixel camera with Broad-spectrum CRI-90 dual flash, IR assisted laser-autofocus, f/2.0 aperture, 1.55µm sensor, 4K video recording
Front: 8.0-megapixel wide-angle camera with f/2.4 aperture,1.4µm pixels, HD video recording

Main: 13.0-megapixel camera with Dual-LED ring flash, f2.0 aperture, 4K video recording
Front: 2.0-megapixel camera with HD video conferencing feature

Battery

3,450 mAh;

Fast charging: up to 7 hours of use from only 10 minutes of charging

3,220 mAh;
Talk time: up to 24 hours
Standby time: close to 250 hours (with ambient display on) and 330 hours (with ambient display off)
Turbo Charger technology, lets user get up to six hours of use with only 15 minutes of charge
Qi Wireless charging support

Network

4G-LTE (Cat 6.0)

3G & 4G LTE

Add-ons

Single Nano-SIM slot, Type-C USB port, finger-print sensor, RGB LED notification light, Bluetooth v4.2, Wi-Fi (802.11a/b/g/n/ac 2x2; dual-band: 2.4GHz + 5.0GHz with MIMO), NFC, Android Pay, GPS/GLONASS, dual front-facing speakers, 3 microphones (2 front, 1 rear) with noise cancellation

Nano SIM, water-resistant, Bluetooth v4.1. Wi-Fi (802.11 ac 2x2 dual band; MIMO), NFC, micro-SUB v2.0, dual-front speakers, A-GPS , USB Type 2.0,

Dimensions

159.3 x 77.8 x 7.3 mm

159.26 x 82.98 x 10.06 mm

Weight

178 g

184 g