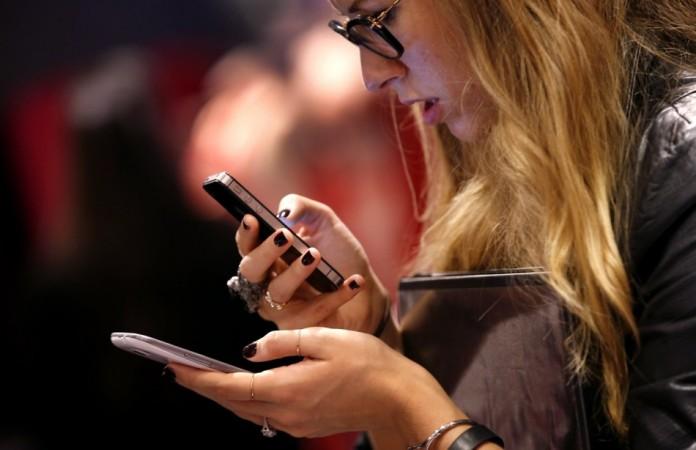 After a gap of one year, Google has renewed the ties with LG to bring back the popular Nexus 5 (2013) with an all new design and hardware dubbed as Nexus 5X.
The 2015 version boasts a new finger-print security feature, better camera and a faster processor over its predecessor.
To provide a better perspective on LG Nexus siblings, we have done a quick specification run down of Nexus 5 and 5X.
Display and design:
In terms of display, both Nexus 5X and Nexus 5 have the same full HD (1920x1080p) screen resolution, but differ in screen-size. The former features 5.2-inch display, whereas the former sport 4.95-inch screen.
One of the talking points of the 2013 version was the compact design and use of sturdy polycarbonate body.
When you look at the new Nexus 5X, you can see the evolution of design language. It is more refined and its curvier corners make the phone visually appealing when looked from a distance.
But, when the phone lands in your hand, you can sense the camera module's circular awkward bump, which may not please some users. It's not much of a deal breaker.
Processor, RAM and Storage:
The 2013 version came with Snapdragon 800 series quad-core processor, which was then the standard among all top-end phones. However, Nexus 5X houses a Snapdragon 808 series Hexa-core, a watered-down version of Snapdragon 810, found in handful of tier-1 brands. It is a more informed decision from LG rather an impulse. The South Korean has used the same chipset in its 2015 flagship, G4.
If the users really want a more powerful 810 series, they can go for Nexus 5X's bigger sibling, Nexus 6P, made by Huawei.
Both Nexus 5 and the new 5X have the same 2GB RAM and come in 16GB and 32GB storage variants.
Also read: Google Huawei Nexus 6P vs LG Nexus 5X: Which vanilla Android smartphone do you prefer?
Camera:
Nexus 5 received good reviews in almost all aspects of device configuration, except the camera and battery (will be discussed later).
It came equipped with an 8.0-megapixel main camera boasting OIS (Optical Image Stabilizations), HDR+ (High Dynamic Range), and was promised to take good quality pictures under low-light conditions. But, it failed to impress both the critics and the consumers alike.
This year, LG has claimed that Nexus 5X will give a really good photography experience. It boasts a 12.3-megapixel camera on the rear-side with f/2.0 aperture, 4K video recording, IR assisted laser-autofocus, dual-LED flash and 1.55-µm pixels sensor.
The number 12.3mp might not elicit excitement among commoners, but we'd like to point out the details - 1.55µm pixels and f/2.0 aperture - are key to delivering stunning shots in low-light conditions and 4K video recording.
Nexus 5 (2013) and 5X houses 1.3mp and 5mp snapper on the front respectively.
Mobile Operating System:
Nexus 5X comes with Android's latest v6.0 Marshmallow OS. Google has promised to release the same update to 2013 model by the weekend or by next week.
Read more: Google Android 6.0 Marshmallow: 7 key features you need to know
Battery:
Besides the camera, Nexus 5 (2015) is being panned for fast battery draining. It's 2,300 mAh battery wasn't enough to last a day, but this time LG, having learnt lessons, has made sure to incorporate a bigger 2,700 mAh cell in Nexus 5X.
Android 6.0 Marshmallow's Doze feature is expected to further extend the battery life.
Value-added feature:
Fingerprint sensor found on the rear-side (below camera module) of Huawei Nexus 6P is a worth while inclusion. It acts as an additional layer of security to unlock the phone and also makes online purchases safer.
Will the new Nexus 5X repeat Nexus 5's success?
We think LG has given right attention to key areas such as battery capacity and camera features, which dented (to a certain level) the almost-flawless Nexus 5. We won't be surprised if Nexus 5X surpasses the predecessor's sales figure.
Key specifications of LG Nexus 5 (2013) and LG Nexus 5X:
Models

LG Nexus 5X (2015)

LG Nexus 5 (2013)

Display

5.2-inch full HD (1920x1080p) display with Gorilla Glass 3
Pixel density: 423 ppi

4.95-inch True HD IPS+ screen with Gorilla Glass 3 shield
Pixel density: 445 ppi

OS

Android 6.0 Marshmallow

Android 5.1.1 Lollipop (expected to get Android 6.0 Marshmallow soon)

Processor

64-bit class based Qualcomm Snapdragon 808 (2GHz ARM Cortex A57 dual-core + ARM A53 quad-core)

Qualcomm Snapdragon 800 series quad-core processor with CPU speed of 2.3GHz (will come with Adreno 330 GPU)

GPU

Adreno 418

450 MHz Adreno 300

RAM

2GB LPDDR3 series

2GB

Processor

16GB/32GB

32GB and 16GB

Camera

Main: 12.3-megapixel camera with Broad-spectrum CRI-90 dual flash, IR assisted laser-autofocus, f/2.0 aperture, 1.55µm sensor, 4K video recording
Front: 5.-megapixel camera with f/2.0 aperture,1.4µm pixels,

Main: 8.0-megapixel camera with OIS (Optical Image Stabilization) and HDR +, photo sphere with 360-degree view
Front: 1.3-megapixel camera

Battery

2,700 mAh;

Fast charging: up to 3.8 hours of use from only 10 minutes of charging

2,300mAh;

Talk time: up to 17 hours
Standby mode: 300 hours

Network

4G-LTE (probably Cat 6.0)

3G And 4G/LTE

Add-ons

Single Nano-SIM slot, Type-C USB port, finger-print sensor, Bluetooth v4.2, Wi-Fi (802.11a/b/g/n/ac 2x2; dual-band: 2.4GHz + 5.0GHz with MIMO), NFC, Android Pay, GPS/GLONASS, Single front-facing speaker, 3 microphones (1 front, 1 top, 1 bottom)

2.3GHz Wireless Dual-band Wi-Fi (2.5G/5G) 802.11 a/b/g/n/nc, Bluetooth v4.0, NFC (Android Beam ), micro-USB, built-in wireless charging

Dimensions

147.0 x 72.6 x 7.9 mm

137.84 x 69.7 x 8.59 mm

Weight

136 g

130 g