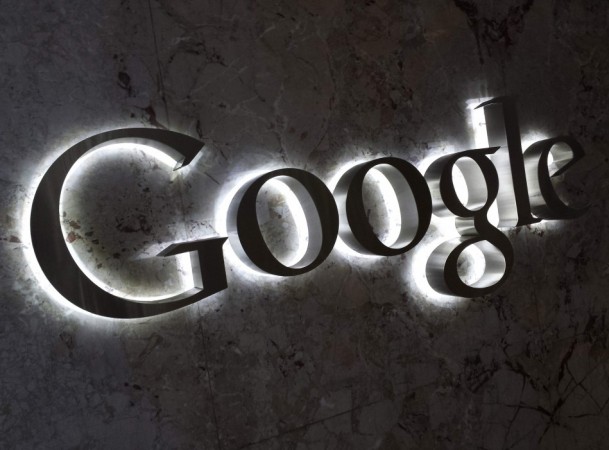 Google has confirmed to host an event in San Francisco on 29 September and as per numerous reports, the search engine giant in all probability will unveil the Huawei made Nexus 6P and LG Nexus 5X.
To provide a better perspective on the upcoming vanilla Android phones, we leafed through numerous reports and sources to list the key features that are most likely to make the cut in the new phones.
Display:
Huawei's Nexus 6P (aka Angler) is said to be a marquee phone, whereas LG Nexus 5X (aka) will be a sub-flagship device. The Huawei-made phone will sport 5.7-inch QHD display with 2560x1440p resolution. On the other hand, the LG-made device, internally known as Bullhead, will flaunt a smaller 5.2-inch screen with full HD resolution.
Both the devices are expected to come protected with Corning's latest Gorilla Glass 4 shield.
Processor, RAM and Storage capacity:
Since the upcoming Huawei's Nexus 6P is a flagship phone, it is said to house a more superior 2.5GHz Snapdragon 810 series v2.1 Octa-core processor. It will be made available in 32GB, 64GB and 128GB storage models.
Nexus 5X, which is expected to be retailed as a sub-flagship phone, is touted to come with Snapdragon 808 Hexa-core processor. The LG device will come in two storage variants - 16GB and 32GB. Both the devices are almost confirmed to ship with 3GB RAM out-of-the-box.
Camera:
Nexus 6P and Nexus 5X are expected to house same 12.3-megapixel camera on the rear-side with f/2.0 aperture, 1.55-ultraPixel sensor, laser autofocus and 4K video resolution.
In terms of front-camera features, the Huawei device is said to come packed with an 8mp snapper with 1.4Up sensor, reported Android Police. The LG phone will house a 5mp camera on the front.
Mobile Operating System:
Last month, Google confirmed that the new Android v6.0 will be called Marshmallow, which is expected to be launched on 29 September. If history is to be believed, the new OS will come with Huawei Nexus 6P and LG Nexus 5X out-of-the box.
Read more: Google Officially Announces Android 6.0 Marshmallow; Key Features
Android 6.0 Marshmallow is confirmed to come with native support for fingerprint sensor input, leaner and faster Chrome browser, Google Photos, Auto back-up -- from where all app's user-data (less than 25MB) will automatically be stored in Google Drive. Power saving feature has also been incorporated in the Android Marshmallow to extend battery life.
Battery:
To power the Huawei Nexus 6P's mammoth display, the company has reportedly incorporated a massive 3,450 mAh battery, which is enough to make the phone run a whole day.
LG's Nexus 5X is said to house a 2,700 mAh battery, which is enough to power the full HD display.
We also like to point out that the new Android 6.0 Marshmallow OS is confirmed to have a battery saving mode, to further augment battery life.
Release date details:
The word on the street is that the new Google Nexus 6P and Nexus 5X, after getting unveiled on 29 September, are said to go on pre-order on 13 October via Google Play store.
Also read: Google to host launch event in San Francisco next week; LG Nexus 5X, Huawei Nexus 6P release imminent
Price:
Google Nexus 5X is expected cost $399 (around €359/Rs 26,500) for the 16GB model. The 32GB variant is expected to set you back by $449(around €403/Rs 29,800).
As of now, there is no word on how much Huawei Nexus 6P would cost, but since the device is a higher-end model, it is likely to cost at least $50 or $75 more than the LG model.
Expected features of Huawei Nexus 6P and LG Nexus 5X:
Models
Huawei Nexus 6P
LG Nexus 5X
Display
5.7-inch Quad HD AMOLED display with 2560x1440p resolutions

-Corning Gorilla Glass 4 shield

5.2-inch full HD screen with 1920x1080p resolutions (424 pixels per inch display density)

-Corning Gorilla Glass 3 shield

OS
Android 6.0 Marshmallow
Android 6.0 Marshmallow
Processor
64-bit class based Qualcomm Snapdragon 810 v2.1 (2GHz ARM Cortex A57 quad-core + ARM A53 quad-core)
64-bit class based Qualcomm Snapdragon 808 (2GHz ARM Cortex A57 dual-core + ARM A53 quad-core)
GPU
Adreno 430
Adreno 418
RAM
3GB
3GB
Storage capacity
32GB/64GB/128GB
16GB/32GB
Camera

Main: 12.3-megapixel camera with dual-LED flash, laser-autofocus, f/2.0 aperture, 1.55-ultra-pixel sensor, probably feature OIS (Optical Image Stabiliser)
Front: 8.0-megapixel wide-angle camera

Main: 12.3-megapixel camera with dual-LED flash, laser-autofocus, 4K video recording, f/2.0 aperture, 1.55-ultra-pixel sensor
Front: 5.0-megapixel wide-angle camera

Battery
3,450 mAh
2,700 mAh
Network
4G-LTE (probably Cat 6.0)
4G-LTE (probably Cat 6.0)
Add-ons
Type-C USB port, Bluetooth v4.1, Wi-Fi (with MIMO), NFC, Android Pay, dual front-facing speakers
Type-C USB port, Bluetooth v4.1, Wi-Fi (with MIMO), NFC, Android Pay
Colour variants
gold, aluminium/silver combo, white and black
white, black and ice blue
Related