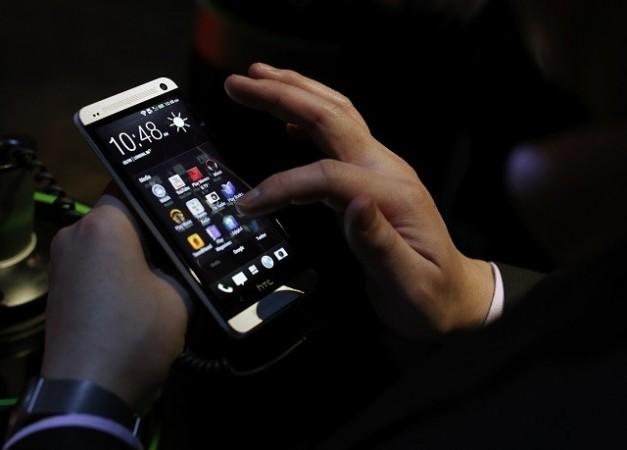 Alleged picture of the long rumored HTC One (M8) Prime has surfaced online, shedding light on the new design language of the device.
Twitter spy, @evleaks has released a 3D snapshot of the alleged HTC One (M8) Prime, giving 360-degree view of the upcoming flagship phablet. In the picture, the device is shown flaunting a new design form and the most notable is the protruding main-camera on the rear side.
HTC M8 Prime, 2014 [full 360-degree render: http://t.co/qZJGAx5W8B]

— @evleaks (@evleaks) May 20, 2014
Earlier this week, the same tipster leaked the key specifications of the device in retaliation to Jeff Gordon (aka @urbanstrata), Senior Global Online Communications Manager at HTC Corp, who had ticked-off @evleaks, by accusing him of spreading wrong information related to HTC One (M8) Prime.
The upcoming HTC flagship device will be made of an 'exotic' metallic-alloy, a combination of Aluminum and liquid silicone and would feature water-proof certifications similar to the Samsung Galaxy S5 and Sony's high-end Xperia series smartphones, which was sorely missed in the current HTC One (M8) model, according to @evleaks.
He also revealed that HTC One (M8) Prime would flaunt a 5.5-inch screen with WQHD (aka 2K) 2560x1440p resolution, a new generation Qualcomm chipset- 2.5GHz Snapdragon 805 series CPU powered by the latest Android OS with Sense v6.5 UI, sumptuous 3GB RAM, 16GB inbuilt storage and boast of category - 6 LTE modem, which can enable user wirelessly transfer data with speed close to staggering 300 mbps.
Word on the street is that the device is still under testing phase, so the final specifications might change before it goes in to the mass production stage.
The new HTC phablet is speculated to debut in September; the very same month rivals Samsung and Apple are also slated to unveil their big-screen devices (Galaxy Note 4 and iPhone 6 variants: 4.7-inch/5.5inch).