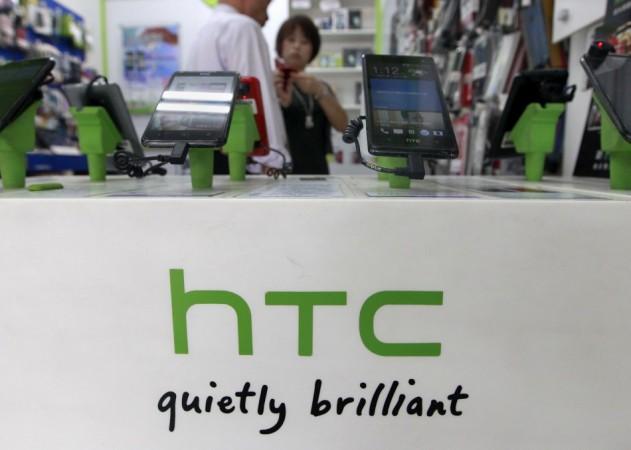 Specifications of the rumored top-end HTC One (M8) Prime specifications have surfaced online.
Earlier in the week, Jeff Gordon (aka urbanstrata), senior global online communications manager of HTC Corp indirectly took pot shots at tipster @evleaks over his claims that the Taiwanese company is working on a superior HTC One M8 smartphone.
In the past few days, a well-known leaker has been completely wrong about at least two of his "leaks." Be careful where you get your news.

— Jeff Gordon (@urbanstrata) May 19, 2014
In reply to the HTC official, the prolific Twitter spy released a series of tweets detailing the features of the HTC's yet-to-be announced One (M8) Prime. He says the new phone is made of 'exotic' metallic-alloy, a combination of Aluminum and liquid silicone and would feature water-proof certifications similar to the Samsung Galaxy S5 and Sony's high-end Xperia series smartphones.
.@urbanstrata P.S. Coolest feature of M8 Prime? It's made out of an exotic material, a composite of aluminum and liquid silicone.

— @evleaks (@evleaks) May 19, 2014
He also revealed that HTC One (M8) Prime would flaunt a 5.5-inch screen with WQHD (aka 2K) 2560x1440p resolution, a feature which is set to become an industry norm in the second half of 2014. Under the hood, the HTC phablet is said to ship with 2.5GHz Snapdragon 805 series CPU backed by a sumptuous 3GB RAM, 16GB inbuilt storage and category- 6 LTE modem, which can boost data-transfer speed up to staggering 300 mbps.
Though there is no conclusive proof to believe these are the final specifications of HTC One (M8) Prime, it is in line previous reports (courtesy, HTCsoku). The website claims that the flagship device is likely to make its debut in September. In the very same month rivals Samsung and Apple are also slated to unveil their flagship big-screen devices (Galaxy Note 4 and 4.7-inch/5.5-inch iPhone 6).
This episode of Twitter battle between Jeff Gordon and @evleaks brings back the memory, when the former had a similar tiff with a teenage kid, Roshan Jamkatel who leaked the video containing HTC One (M8) in March just before the launch. HTC official had warned that, he would track the kid using device's IMEI (International Mobile Equipment Identity) number and be prepared to face consequences that week.
The boy later retracted the video from the YouTube, but the HTC official's recent squabble with seasoned leakster seems to have back fired as the latter is expected to reveal more about the device in coming days.