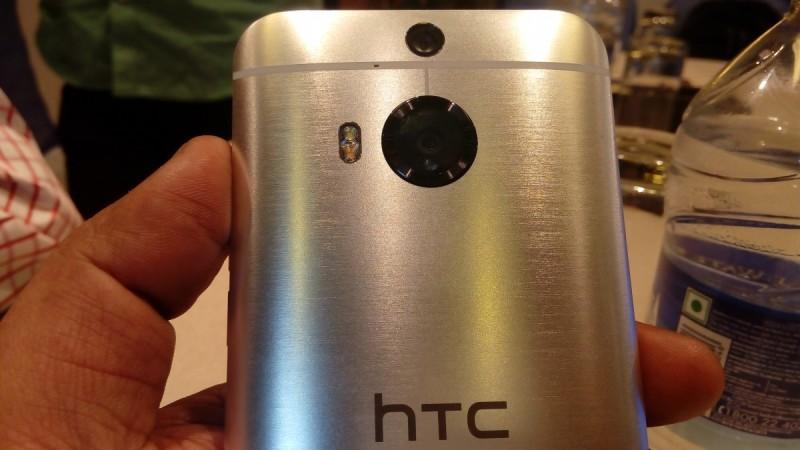 HTC confirmed the launch of its newest flagship smartphone – the One M10 or simply the HTC 10 as it is being reported – in a Facebook post shared Tuesday. The much-awaited launch of the 2016 HTC flagship is going to be streamed via internet April 12, instead of hosting a grand event like rivals Samsung and LG.
In the invite, HTC said: "we admit it. We're obsessed... but in a good way." The hashtag #powerof10 is the only hint that confirms the Taiwanese tech giant would launch the HTC 10 on April 12. HTC provided the online-launch timing for New York at 8 a.m. EST, London at 1 p.m. GMT and Taipei at 8 p.m. The flagship launch would be streamed on its official website.
Rumours about the new HTC device surfaced online, revealing key features and offering the first unofficial look. Popular mobile tipster Evan Blass shared an image of what the HTC 10 would look like earlier this month. The biggest change in the leaked image was the missing dual front facing speakers along with a physical home button that looks just like the one on Samsung smartphones. Blass also said the handset would come in four colours – gray, silver with white face, silver with black face and gold.
There have also been rumours about the specifications of the HTC 10, which suggest a 5.2-inch quad HD display, Android Marshmallow OS, Qualcomm Snapdragon 820 chipset, 4GB RAM and 64GB/128GB storage options with microSD card support.
Last week, HTC teased the camera in its upcoming flagship to be "world first, world class, front and back." While the specifics were kept under wraps, rumours suggest a 12MP Sony IMX377 sensor with a 1.55mm lens, laser AF, PDAF on the back and a 5MP UltraPixel camera on the front.
HTC rivals Samsung and LG have already launched their flagships this year. LG G5 is the company's first modular flagship, which has interchangeable accessories to boost battery, better sound or camera. Samsung upped the ante on its Galaxy S7 and Galaxy S7 Edge by addressing the most pressing pain points of the consumers like the reintroduction of microSD card and adding water resistance.
HTC would face a lot of pressure from these rivals and other disruptive Chinese brands like Xiaomi, which launched its Mi 5 flagship in February.