HSBC could be in trouble after admitting that its Swiss-based private banking arm could have held accounts for tax evaders, as the bank potentially risks losing its banking licence in the US by virtue of an agreement signed in December 2012.
The bank's latest confession come after confidential files uncovering widespread tax-avoidance practices were leaked to various media outlets.
HSBC admitted that its private banks, including those operating in Switzerland had many clients that "may not have been fully compliant with their applicable tax obligations. We acknowledge and are accountable for past compliance and control failures," reports FT.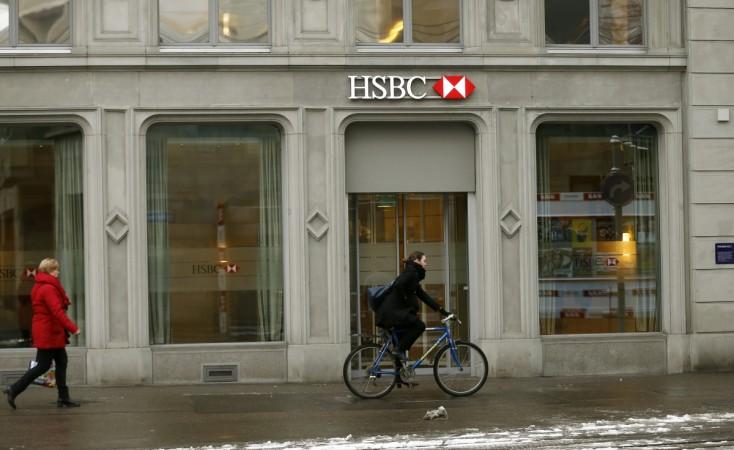 After admitting that it processed proceeds of drug trafficking through Mexico and routed the funds to countries like Iran that were under sanctions, HSBC paid $2 billion in fines in December 2012 and agreed to a five-year prosecution agreement with US authorities.
The agreement reportedly stipulates that the bank would be liable to criminal conviction and possibly lose its US banking licence if it commits another during the five-year period.
HSBC's statement
In a statement released on Monday, the bank said: "We have taken significant steps over the past several years to implement reforms and exit clients who do not meet strict new HSBC standards." It also said its private bank client base had shrunk by 70 percent.
The current acknowledgement was triggered after international news organisations received client bank account detail files, which were stolen in 2007 by one of its Swiss employees, Herve Falciani, who later fled to France.
News reports suggested that the bank facilitated opening Swiss bank accounts for clients who have been subsequently convicted for crimes, or are believed to be in breach of their national tax obligations. Allegations point to HSBC marketing tax avoidance strategy to it Swiss clients.
HSBC Amendments
The bank noted in the statement that it had made amendments to the terms and conditions involving its private banking arm, enabling it to refuse requests to withdraw cash, besides "strict controls on withdrawals over $10,000."
HSBC said that it had withdrawn from markets where it has been unable to conduct due diligence adhering to the statutory standards. It also said that it reviews all Politically Exposed Persons annually at the highest level in the bank.
Tax Authorities Follow the Scent
Several nations have had access to the stolen files, with some of them – France and Belgium –deciding to take legal action over HSBC as a result.
The bank has come under increased scrutiny after France chose to investigate if the bank's private arm had assisted French citizens evade tax. Switzerland's UBS had to part with €1.1 billion in fines over similar allegations.
Argentine had alleged last year that HSBC provided banking to 4,000 of its citizens to squirrel away their funds to secret Swiss accounts, an act denied by the London-based bank, said the FT report.
Regulatory Headache
Last year, HSBC sold a portfolio of its Swiss private banking assets to Liechtenstein's LGT Group. The deal cut the number of countries in which the business had customers to 70, from more than 150.
HSBC also noted that its Swiss private banking arm cut down its asset base to ₤45 billion at 2014 end, from ₤78 billion in 2007.
Even as HSBC claims to have set right its policies, it is unlikely to be the last word in the matter.
HSBC's headache may just be beginning.