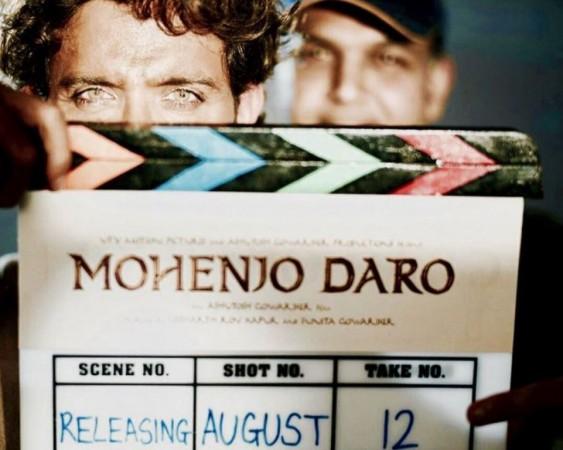 Ashutosh Gowariker is known to make lengthy films, but his forthcoming film "Mohenjo Daro" will be different. The epic period drama "Mohenjo Daro," starring Hrithik Roshan and Pooja Hegde, might be Ashutosh's shortest film ever.
When it comes to Ashutosh's film, fans are more worried about the length of the film. The filmmaker's shortest film, until now, was "Khelein Hum Jee Jaan Sey" with a run time of 168 minutes (2 hours 48 minutes). But now, "Mohenjo Daro" will become his shortest directorial ever.
The run time of the epic love saga will be just 150 minutes (2 hours 30 minutes). Apparently, all the scenes are lined up at postproduction and the director has decided that "Mohenjo Daro" will be the shortest movie of his career, Deccan Chronicle reported.
"Mohenjo Daro" shorter run time news might come as a surprise to many, as the director is famous for making lengthy movies.
Ashutosh's previous films had a run time of more than 160 minutes. For instance, "Lagaan" starring Aamir Khan had a run time of approximately 234 minutes (3 hours 54 minutes). "Swades" starring Shah Rukh Khan was approximately 210 minutes (3 hours 30 minutes) long, while "Jodha Akbar" starring Hrithik and Aishwarya Rai Bachchan was 214 minutes (3 hours 34 minutes) long and "What's Your Raashee" had a run time of 213 minutes (3 hours 33 minutes).
However, the longer run time did not have much impact on his movies. Also, Ashutosh had said that the length of the film is secondary and what matters to him is how the movie holds the audiences until the end.
Starring Hrithik and Pooja, "Mohenjo Daro" is a love story in the backdrop of the Indus Valley civilisation. The film is slated to release on Aug. 12 along with Akshay Kumar's "Rustom."