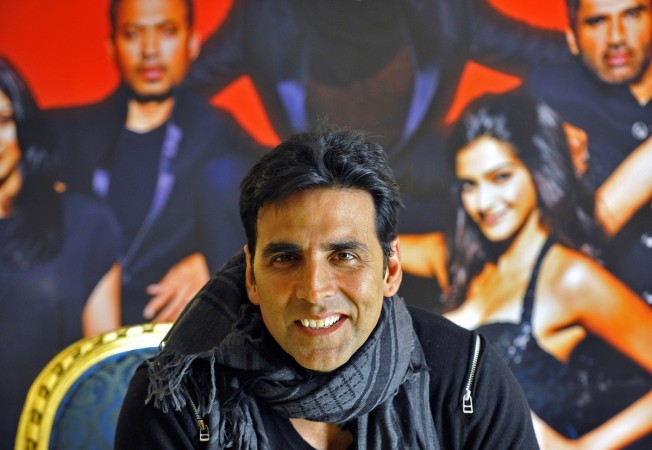 Aamir Khan's "Dangal" and Shah Rukh Khan's "Raees" are not clashing with Hrithik Roshan's "Mohenjo Daro," but the latter film still faces a big competition from Akshay Kumar's "Rustom." Hrithik and Akshay's films are set for a big clash, as both the films are scheduled for an Independence Day release.
But looks like the big clash will be averted if Akshay agrees to shift the release date of his film "Rustom." Hrithik, who stays in the same building as Akshay, made a quick visit to the actor's house recently to discuss the release date of their films, Mid-Day reported.
"Hrithik approached Akshay just before he was supposed to fly to London for a shoot. Akshay heard him out and told him that he will get back to him on that," a source told Mid-Day.
The tabloid quoting another source reported that Akshay might have thought of changing the release date of his film and has also consulted with the producers of his film to advance the release. If reports are to be believed, then "Rustom" will be released a week before its scheduled date.
Hrithik's spokesperson remained unavailable for the comment, but Akshay's spokesperson said that the "Rustom" actor is in London and they are not aware of his meeting with Hrithik.
"Akshay is out of the country for over a month so we are not aware of his meeting with Hrithik," Akshay's spokesperson said.
Independence Day is considered to be a good period for box office, after Eid, Diwali and Christmas. This year, movies released during the Independence period will enjoy a good run as Independence Day falls on a Monday.
And given the box office track record of Akshay's films, it is sure that "Mohenjo Daro" business will be affected. Hence, now it remains to be seen if Akshay will change the release date of his film or it will clash with Hrithik's film at the box office.