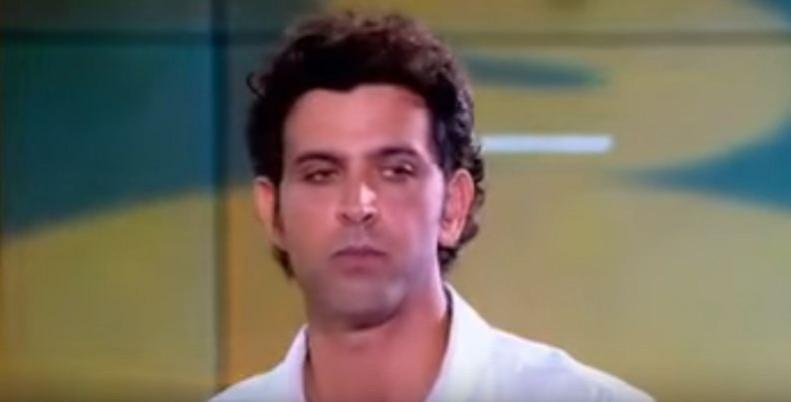 Hrithik Roshan's Arnab Goswami interview has received overwhelming response from the social media and the hashtag #HrithikSpeaksToArnab trended on Twitter, Facebook and other micro blogging sites.
The controversy surrounding the relationship between Hrithik Roshan and Kangana Ranaut had been creating buzz in the media for the past four years. With every film release of Kangana, the rumours and speculations got stronger. Despite Kangana speaking out against him in interviews every now and then, Hrithik had kept mum on the whole issue.
Finally, Hrithik Roshan decided to pour his heart out and gave his very first media interview on the controversy to Arnab Goswami's news channel Republic on Saturday evening. This interview took social media by storm.
Hrithik Roshan answered all the questions posed by Arnab Goswami and presented his side of the story, maintaining that he was a peace loving person and doesn't wanted a fight. He not only confessed to being 'uncomfortable' speaking about the issue on national television, but also feared that his words might be misconstrued.
The interview was touted as 'underconfident' but 'real' with Hrithik laying down his guard and exposing his vulnerabilities to the world, being more 'human' than a 'star'. Soon after the 10-minute-long teaser of the interview with The Republic was out, social media went into a frenzy witnessing a never-seen-before avatar of Hrithik Roshan.
When the full interview was aired, Hrithik Roshan's words seem to have touched a chord with the viewers who were seen taking to social media to praise his dignified stance. The netizens hailed the actor for presenting facts and evidence supporting his claims.
Here are a few tweets of the massive support that the netizens extended to the Bollywood Superstar. Scroll down to watch the video of Hrithik Roshan's Arnab Goswami interview:
Raj Nayak @rajcheerfull
Just watched the @iHrithik interview on @republic. Graceful, dignified and from the heart. You can feel his anguish. #HrithikSpeaksToArnab
Mahesh Ranade‏ @maheshpranade
Until the matter is decided by courts otherwise, I believe Hrithik more than Kangana. That's it.#HrithikSpeaksToArnab
Sara Tendulkar‏ @SaraSachin_rt
We talk about punishing men but what about punishing women who fall so low & harass men to such degree #HrithikSpeaksToArnab
Vikash purohit‏ @vikash_316
Shame on bollywood & some TV anchors who supported lies of kanga w/out any evidence to harass a gentlemen like hritik #HrithikSpeaksToArnab
Manisha Mukherjee‏ @ManishaMukher28
@iHrithik I wonder how a man can be so humble and graceful in this pathetic situation. #HrithikSpeaksToArnab #WeSupportHrithik
Dev praneet‏ @dev_praneet
Hrithik is 100% Innocent if kangana is right then she must have at least one picture of them together but she doesn't have anything she just framing him I support Hrithik he is real man #HrithikSpeaksToArnab
Vishal‏ @quininin
Had a man done what Kangana did to Hrithik he would be arrested.Arrest her for Forgery,Stalking and Mental Harassment #HrithikSpeaksToArnab