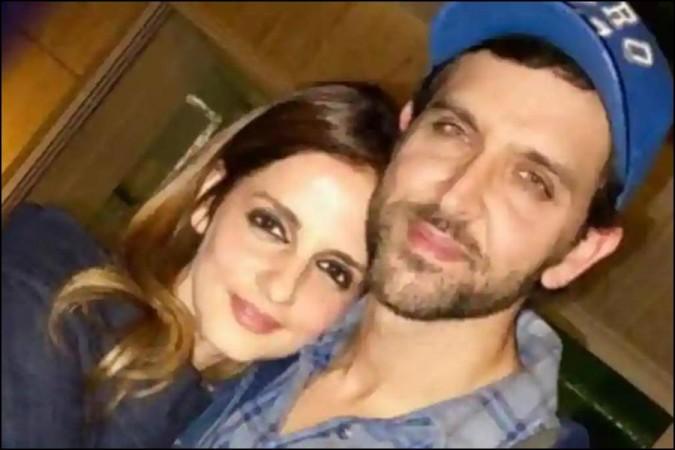 Sussanne Khan and Hrithik Roshan are still one of the most loved and sorted couples we have seen in Bollywood. Despite the divorce, the two are always seen exchanging pleasantries and being there for each other as a friend. During the coronavirus lockdown, Sussanne moved in with Hrithik so they could co-parent their sons.
Sussanne Khan, who owns a house on the plus locales of Juhu, shared a video tour of her gorgeous and luxurious Mumbai home. Architecture's Digest has shot the video.

Let's take a virtual video tour of her Sussanne's classy and luxurious pad
Located on the 15th floor in Juhu, the flat is created by combining two adjacent apartments and has a spacious living room with multiple seating areas. The view from her balcony is mesmerizing. Having a room with a view is still a dream for many Mumbaikars. From expensive artworks to beautiful décor, Susanne's house is neat and tidy with some latest amenities and equipment. She has converted part of her living room into her office. A console table made by her friend and her kitchen is accessible from the living room through a pair of glass doors.
Sussanne, who is an interior designer exclaimed in the video that she designed the house with inspiration from her ski holidays with the family. She wanted to recreate the feel and warmth of a ski lodge.
Sussanne took to her Instagram to share a sneak peek of her expensive apartment with her fans.
Check out the video below:
Hrithik Roshan is mesmerized after seeing the kitchen.
Well, after seeing her beautiful house, ex-husband Hrithik couldn't hold himself and commented on Sussanne's video. Hrithik said, "Amazing. And that kitchen 100". It looks like Hrithik is mesmerized by the kitchen area, after all the is a famous saying, way to man's heart is 'food'. And Sussanna's reply to Hrithik will make you fall for this adorable camaraderie and PDA on social media.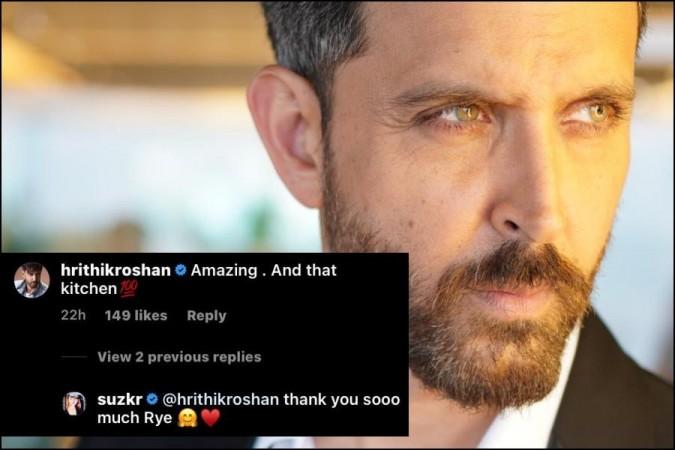 Compliments poured in large numbers for Sussanne's classy house
Malaika Arora wrote, "Ur home is stunning @suzkr." Bipasha Basu wrote, "Love it." Maria Goretti wrote, "You are just too adorable, and I love your nest, it's art."