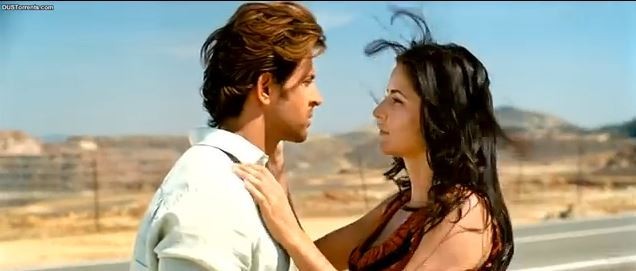 Hrithik Roshan and Katrina Kaif starrer "Bang Bang" is now facing budget problems. The film, directed by Siddharth Anand, has reportedly overshot its monetary limit.
"Bang Bang" has been making news ever since its shoot started. Initially, it was the lead stars' health problems, while now it is overshooting the budget that has become a problem to the makers.
The producers of the film are now worried about the production cost, which has reportedly exceeded by ₹40 to ₹50 crore.
The budget of "Bang Bang" was around ₹85 to₹ 90 crore but now the cost of making the film has now increased to around ₹130 crore, and the shoot is yet to be completed, Mid-Day reports.
The film, which is a remake of Hollywood flick "Knight and Day", has been shot extensively in places like Thailand, Greece, Abu Dhabi, Mumbai and Delhi.
The whole cast and crew was in Abu Dhabi for a whole month to shoot the action scenes, which was directed by Hollywood stunt director Andy Armstrong.
The last leg of the shoot, which is yet to be finished, will take place in Prague, Czech Republic, which will add to the production cost. The film's marketing and promotion costs will add to the total.
The overshoot of the budget has upset Fox Star Studios, which is producing the film.
"The film has overshot its budget right from the beginning and the costs continue to soar. The producers are worrying since the post production and marketing costs are yet to be taken into account," a source told the tabloid.
However, the film's director Anand has denied the reports, saying the film has not exceeded the budget limit.
"It's funny! Yes, Bang Bang is a big-ticket film but its budget is as per the scale of the film. There's no question of exceeding it," he said.
The film has been facing problems since the time it went on floors. Previously, the film faced problems when lead actors Roshan and Kaif had health issues. Roshan also injured himself during the shoot, following which he had to undergo surgery.
Roshan's surgery delayed the shoot of the film as the actor had to rest. Later, Kaif got injured while shooting a dance sequence, though that did not affect the shoot.
"She soon pulled herself together and was back to dancing again. Big money has been spent to film the song in question," a source told Deccan Chronicle.