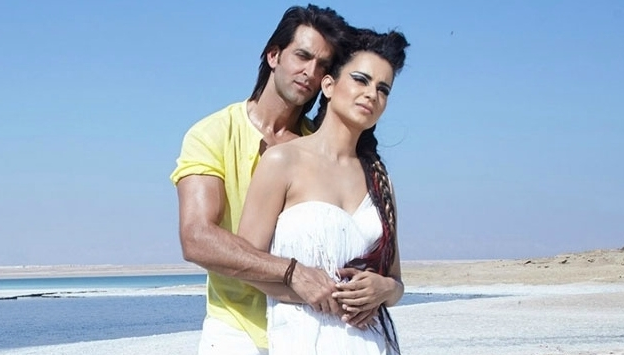 Hrithik Roshan and Kangana Ranaut may not be on talking terms anymore after their dirty fight, but the duo has certain things in common even now.
Hrithik's next film is Super 30, which is being directed by Vikas Bahl. Interestingly, this is the same director who had made Kangana the star that she is today with Queen.
On the other side, Kangana is busy shooting for Manikarnika: The Queen of Jhansi, which is being directed by Krish.
The connection between Hrithik and the name "Krish" is not a difficult one to figure out: The actor is quite popular for his superhero character in the franchise of the same name. Also, there are reports that Kangana has recently hired Hrithik's former manager.
Hrithik and Kangana had an ugly spat that had remained in the news for quite a long time. The actress had claimed that Hrithik was in a relationship with her, but the latter had denied all her claims. He had even accused Kangana of making up stories. The fight had eventually taken a legal turn.
While the issue had ceased to make headlines, Kangana sometime ago had again made a comment hinting at the infamous spat with Hrithik.
During her appearance on TV show India's Next Superstar, the national award-winning actress had wittily said reports of her affair were available on all newspapers.
"Mere ishq ke kisse toh saare newspapers mein likhe gaye hain (My love story got published in all newspapers)," Kangana said on the show when asked about it.
Kangana on the show also recited a poem that she said she had written when she was in love.
"Ishq ki aankhon mein khuda dekha hai humne, na woh roshni thi na andhera, na jaane kaunsa manzar dekha hai humne (I have seen God in the eyes of love, neither it was brightness nor darkness. I am clueless about what view it was)," went some of the lines from the poem.