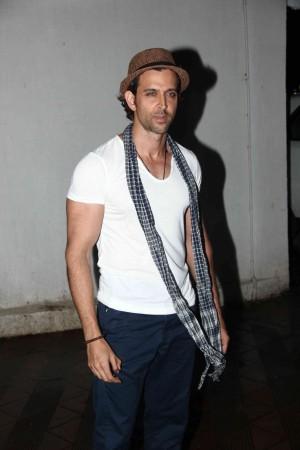 The Greek god of Bollywood, Hrithik Roshan, is on a cloud nine. His upcoming film "Bang Bang" is getting positive response and his next release, "Mohenjo Daro", has made him the highest paid Bollywood actor.
The "Bang Bang" actor in an interview with Mumbai Mirror talked about his films "Bang Bang" and "Mohenjo Daro".

While, the actor did not confirm that he has charged ₹50 crore for Ashutosh Gowarikar's period movie "Mohenjo Daro", he didn't deny it as well.
"What I charge is my business. And would you be in a business which does not look like a profitable proposition? I'm justified," he told Mirror.
There were also reports that he might charge an extra on a daily basis if the shooting of the film is delayed.
Gowariker has collaborated with Disney UTV to start the film. Ashutosh Gowariker's wife Sunita confirmed the news that they have indeed collaborated Disney for the film.
"There has always been a synergy between UTV and Ashutosh Gowariker Productions Pvt Ltd (AGPPL), as seen in our previous films. This time around, our collaboration is entering international waters with UTV Disney," she told Mid-Day.
Meanwhile, this deal has made Roshan one of the highest paid actors in B-town.
Earlier, there were reports that Salman Khan has charged whopping ₹150 crore to sign Karan Johar's "Shhuddi". Reports even claimed that Bollywood perfectionist Aamir Khan has also charged the same amount to sign a Dharma Production film.
But the rumours were slashed by Johar himself in July.
"Apparently I have paid 300 crores to 2 major super stars...yes!! If this is true then I am also looking for a job,a house,and a LIFE," Johar tweeted in July.
But there are some actors who demand for movie fee and considerable share in the profits of the film. Salman, Shah Rukh Khan, Aamir, Akshay Kumar and Ajay Devgn are known to charge both movie fee and share in the profit, making them the highest paid Bollywood actors.