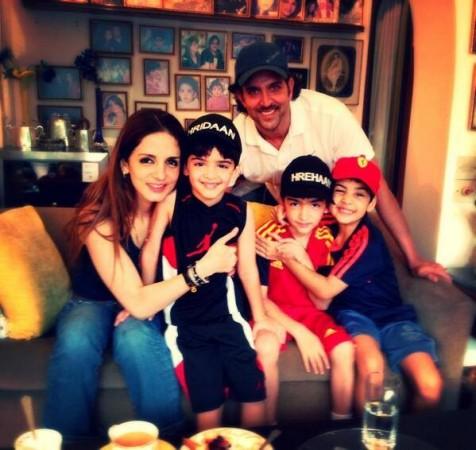 Hrithik Roshan, who is in the center of controversies, issued an official statement clarifying the rumours of "Krrish 3" box office figures, which are said to have been inflated.
Daily News Analysis on 6 January reported that Hrithik is moving out of his house and one of the main reasons is the problem with his father over the exaggerated figures of the superhero flick "Krrish 3".
The news agency reported that Hrithik was never in favour of exaggerating the box office figures and he believed it would backfire.
However, on Tuesday the actor got furious and issued a statement quoting the exact box office figures.
"Krrish 3' has done a business of about 244cr India and around 55cr overseas. I wonder who these people are who have been so affected by these numbers and my success. Are they the ones I call my friends I wonder? I would like to tell them that they need not ever be insecure about another man's success cause all they need to do is concentrate on their own hard work which in turn will help them achieve what they want," he said, according to The Indian Express.
"Some from the industry and certain sections of the media are hell-bent on putting me, my father and 'Krrish 3' down. I have maintained my silence until now but these derogatory manipulations need to stop."
"In the meantime stop manipulating the press! Believe in karma. As my father and I do. And one last thing about my father and me as a team- WE'VE ONLY JUST BEGUN!"
The 39-year-old actor has been making headlines since his film became the highest grosser ever and his separation from his wife, Sussanne added to the drama.