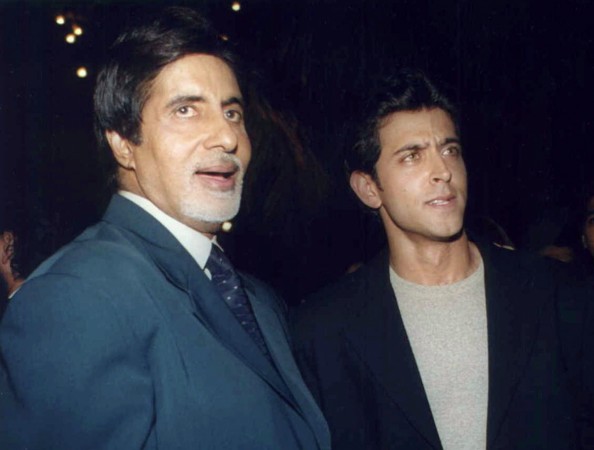 Amitabh Bachchan has just confirmed that will do a film with Yash Raj Films' head honcho Aditya Chopra for "Dhoom 3" director Vijay Krishna Acharya's movie. However, the actor has not revealed any other information about the movie.
"I am doing a film with Adi. Adi has not told me yet (the story). I can't talk about it," Big B told the Press Trust of India.
Vijay, also known as Victor, has confirmed the news, saying they are still in talks with Big B to finalise the details. "We are doing a film with Mr Bachchan. We have been in talks for a very long time. We are yet to finalise details, [sic]" Victor said.
Speculations were rife that Amitabh was teaming up with Victor and Aditya for "Dhoom 4," which is the fourth instalment in the "Dhoom" franchise. However, sources said Big B has not been roped in for "Dhoom 4."
The other project Victor and Aditya have been working on is "Thug," and have roped in Hrithik Roshan for it. The "Mohenjo Daro" actor had confirmed this on Twitter in March, and soon after that there were reports that the makers had roped in Amitabh for a pivotal role.
"While Hrithik Roshan will be seen as the lead, Amitabh Bachchan has a special role in 'Thug.' Although Bachchan Sr's character isn't lengthy, it is certainly an impactful one," Absolute India had quoted a source as saying.
"Sr. Bachchan has been approached and is believed to have loved script and his character. He has also given his nod to the makers. If all goes well, the film will go on floor later this year," the source had added.
So, if reports are anything to go by, we can likely see Hrithik and Amitabh teaming up again on screen for Aditya-Victor's movie. However, we will have to wait for the makers to make an official announcement.