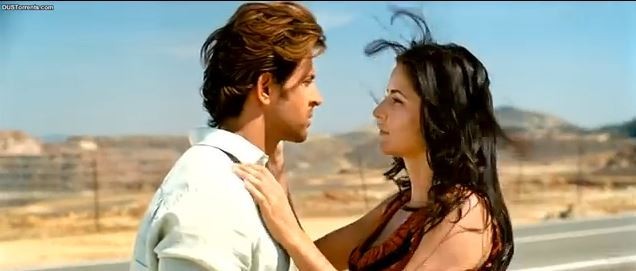 "Krrish 3" star Hrithik Roshan will work with "'Amazing Spider-Man 2" stunt director Andy Armstrong in his upcoming film "Bang Bang".
The next shooting schedule of "Bang Bang" will happen in Abu Dhabi for a month and Roshan is set to perform
Roshan will be performing one of the most difficult stunts in "Bang Bang" in Abu Dhabi. During the month long shoot in UAE, he will perform one of the most difficult stunts in Siddharth Anand's film.
Roshan is set to do car chasing sequences in streets of Abu Dhabi which will be directed by Armstrong.
The shooting will begin in a couple of days and even Katrina Kaif, the leading lady of the film, is expected to do some difficult stunts on her own, Deccan Chronicle reported.
"This schedule is full of action and it will need Hrithik and Katrina to perform some real edgy stunts. The discussion of the stunts has already taken place with them and they know what they are needed to do in Abu Dhabi," a unit member of the film told DC.
"All I can reveal right now is that it is high speed car chase sequence on the streets of Abu Dhabi."
Armstrong has designed the stunts sequences for Hollywood films including "The Amazing Spiderman 2".
"Bang Bang" is the remake of the Hollywood film "Knight and Day" starring Tom Cruise and Cameron Diaz.
The makers decide to remake the romantic action comedy film with new twists and a different storyline. The shooting of the film has already started in India.
Regarding the progress of the film, CEO of Fox Star Studio Vijay Singh said that the film is shaping up brilliantly.
"BANG BANG is shaping up brilliantly. It has massive canvas with spectacular action and romance. And the film will release on 2 Oct 2014," Singh said.
Image credit: YouTube screenshot
(Ed: AJ)