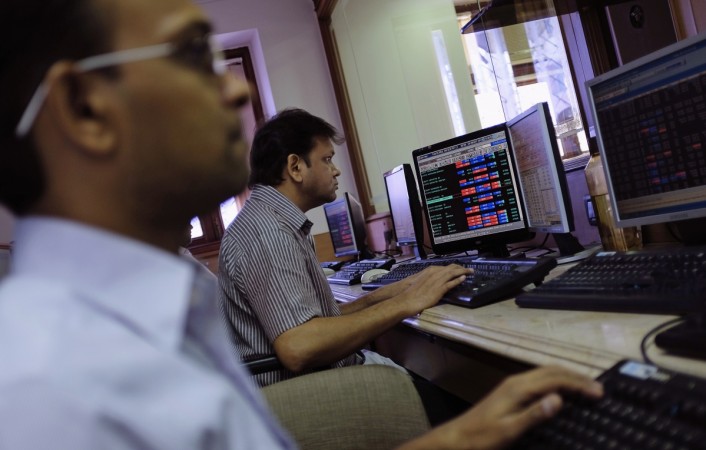 Hindustan Petroleum Corporation Ltd. (HPCL), Dewan Housing Finance Ltd. (DHFL), Reliance Infrastructure and United Breweries figured prominently in bulk deals on Friday, according to a data available with the National Stock Exchange (NSE).
HPCL had recently declared bonus issue of 2:1 (two equity shares for every equity share held) and the record date was fixed as 15 September by the company. On the NSE, WisdomTree Emerging Markets SmallCap Dividend Fund purchased 20.18 lakh shares at Rs 400.52 per share. The stock closed at Rs 397.60 on the exchange.
HPCL posted 41 percent growth in net profit to Rs 3,863 crore and sales of Rs 1,97,744 crore in 2015-16. The total dividend for 2015-16 was Rs 34.50 per share, up from Rs 24.50 per share in the preceding fiscal.
DHFL, which had recently raised Rs 10,000 crore via non-convertible debentures, saw an institutional investor MV Scif Mauritius sell 17.11 lakh shares on the NSE on Friday at Rs 284.20 per equity share. The stock closed at Rs 281.55 on the NSE.
Nordea I Sicav - Far Eastern Value Fund bought 17.15 lakh shares of Reliance Infrastructure at Rs 598.54 on Friday on the NSE.
Private sector lender Yes Bank sold 18.54 lakh shares of United Breweries (UBL) on the Bombay Stock Exchange at Rs 819.50 per share to Heineken International B V, one of the promoters that held 1.53 crore shares, or 5.77 percent, stake in UBL as of 30 June 2016. United Breweries (UB) Group promoter and controversial businessman Vijay Mallya held 2.13 crore shares of which 2.09 crore shares were pledged, according to shareholding pattern details available as of 30 June 2016.
Other stocks that were traded in large numbers on the NSE included Aban Offshore, Balkrishna Industries, Wockhardt and Rolta Industries.
The BSE Sensex closed 186 points higher at 28,599 on Friday, while the NSE Nifty closed at 8,779, up 37 points. Foreign institutional investors (FIIs) were net buyers of Indian equities worth Rs 660.59 crore on Friday, according to provisional data released by the NSE.