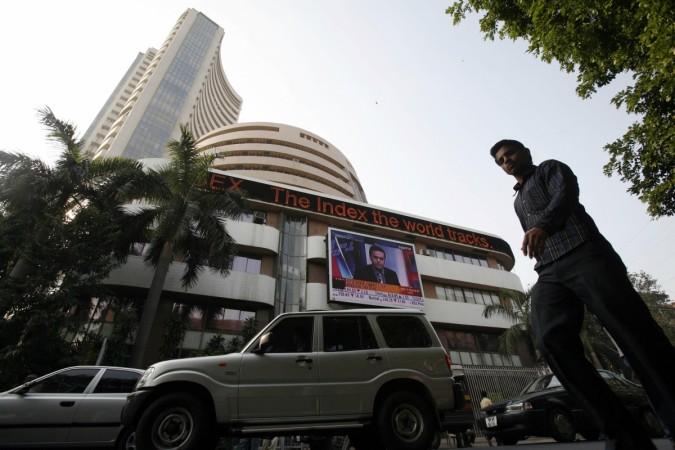 Share prices of state-run companies gained on the Bombay Stock Exchange (BSE) in early trade on Monday after a brokerage said that the prices of the firms are poised for further upside from their current levels in view of better prospects.
HPCL shares were trading at Rs. 1,288 apiece, up 2.46 percent from their Friday close at around 10.20 a.m. on the BSE after hitting a new 52-week high of Rs.1,298.90.
Read: HPCL shareholders land windfall with 2:1 bonus issue
BPCL was up 3.17 percent at Rs. 604.45 while IOC was trading with a modest gain of about 1 percent at Rs. 580.65, after touching a 52-week high of Rs. 588.50 during the day.
"Despite the very strong rally over the past two months (HP +35%, IOC +32%, BP +17%, vs Sensex +7%), we still think valuations are undemanding and scope remains for further re-rating. We think OMCs will continue to outshine the broader market, thus we remain positive on OMCs," Nomura Global Market Research said in a note on Aug. 5.
"The recent decision to raise subsidised kerosene (25p/L) and LPG prices (INR2/cyl) nominally (but monthly) has further boosted sentiment," the brokerage added.
HDFC Securities had also made optimistic projections for state-run oil marketing companies (OMCs) in a note last month. "The OMC story remains intact till crude is below US$ 55/bbl. Sustainable profits will lead to further rerating," it said in its July 22 analysis.
The dominant position enjoyed by HPCL, BPCL and IOC in fuel retailing won't be affected by the expansion of private retail outlets by Essar Oil and Reliance Industries, the HDFC Securities analysis said.
Nomura also estimated improvement in operating margins and higher revenues for the three companies, HPCL, BPCL and IOC.
The BSE Sensex was trading at 28,145, up 66 points from its previous close, at around 10.41 a.m. Top index gainers included Cipla, Reliance, State Bank of India and Dr Reddy's Labs.
In other news, the GST Bill will be tabled in the Lok Sabha on Monday to ratify the amendments made by members when the legislation was passed by the Rajya Sabha last week.