Salman Khan and Karan Johar have collaborated to make a movie with Akshay Kumar. Shah Rukh Khan too wanted to produce a film featuring the Khiladi actor, but it did not happen.
Battling with SRK at the box office no longer scares stars; has he lost his Badshah tag?
SRK said that he wanted to have Akshay on board for his production venture, but the script did not work out. In an interview with DNA, Shah Rukh was asked if he thinks the collaboration of Salman, Akshay and Karan would bring a new trend.
"It should be collaborative. And it should have been done a long time back. But it's very good that Karan and Salman are making a film with Akshay. I wanted to do that. But the story and all didn't work out. I am sure he is really open to it. I think whenever there is an opportunity, as producers, we should make this happen. Firstly, we should get this correct. They should not be taken as individuals, as Karan or Salman. It's Dharma and SKF," SRK said.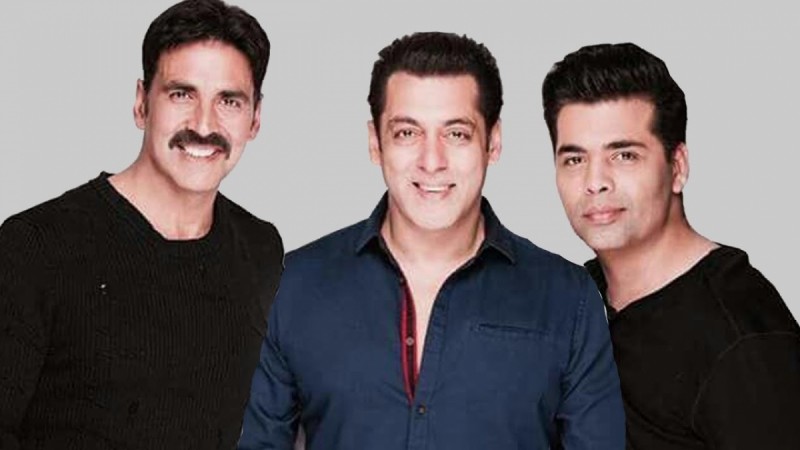 They are different identities, they are film producers. It's about the company, not about individuals. So, two companies have come together to make a film with a big movie star. Similarly, we at Red Chillies do it too. Film-making should be collaborative," Shah Rukh said.

"The more collaboration there is, in music, film-making, storytelling – you will have better films. Tintin was made by Steven Spielberg, who loved it and he produced it and let Peter Jackson – who owned it – direct it. It's something Steven Spielberg always wanted to make and direct, but he found that Peter Jackson has it, so he said 'Let's collaborate' and make it together," he added.
Akshay is one of the few actors in Bollywood whose films have been consistently making over Rs 100 crore at the box office. Looks like, the Khans have realised Akshay's ability to attract audience to the theatres, and now want to cash in on his popularity.
To be directed by Anurag Singh, the movie that will bring Salman, Akshay and KJo on the same platform will hit the screens in 2018.