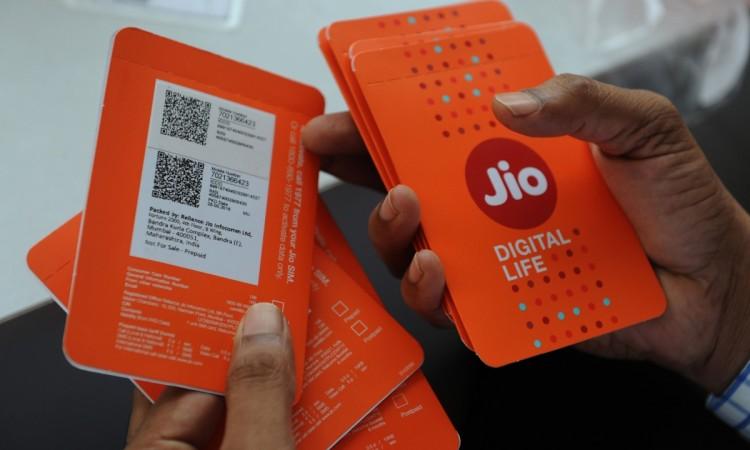 India's telecom regulator TRAI's latest decision to cut international call termination rate to 30 paise per minute from 53 paise a minute will severely impact the revenue of older telcos such as Bharti Airtel, Idea Cellular and Vodafone India, while giving a massive advantage to Reliance Jio Infocomm — newest telecom player, reported Mint.
Following this move, Bharti Airtel's annualised EBITDA will take a hit of Rs 500 crore, where the combined entity of Idea Cellular and Vodafone India will take a hit of around Rs 620 crore, a report by Kotak Institutional Equities has said.
Ebitda — earnings before interest, taxes, depreciation, and amortisation — is mostly used to compare profitability between companies as it eliminates the effects of financing and accounting decisions.
The Telecom Regulatory Authority of India (TRAI) had in September last year cut interconnection usage charges (IUC) levied by telecom firms by 57 percent to 6 paise per minute from 14 paise.
The move caused a loss of over Rs 4,000 crore annually to Bharti Airtel and Vodafone-Idea Cellular, while benefitting Reliance Jio, which would annually save around Rs 5,000 crore.
As per TRAI's latest rule, the new international call termination rate will come into effect from February 1. According to the rule, the termination charge is payable by an international long-distance operator to the Indian telecom operator on whose network an overseas call terminates, reported the business daily.
"The cut is negative, but will not have a huge impact on the sector as such because the volume of incoming voice traffic is not that much," a market analyst speaking on the condition of anonymity told Mint.
Bharti Enterprises Chairman Sunil Mittal had earlier written a letter to TRAI Chairman RS Sharma saying: "The current IUC regime is already well below cost," and asked the regulator to set the rate at "costs discovered through a fair and transparent mechanism".
"COAI is of the view that the reduction in international termination charge is against national interest, as the country will lose precious foreign exchange," Mint quoted Rajan Mathews, director general of Cellular Operators' Association of India (COAI), as saying.
"That Jio was the only major access provider in India to support a cut in international termination charge is interesting to note. We understand that Jio has a minuscule market share of the current international termination market in India; however, this would have changed over time as Jio gained share, we believe," the Kotak report further said.