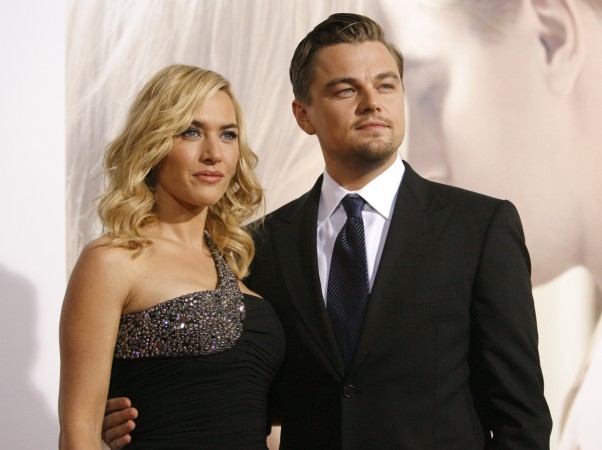 When the US National Health Services in 2014 told a then-pregnant woman that she had only six to 12 months to live because she refused cancer treatment, 29-year-old Gemma Nuttall felt her life was falling apart. Battling aggressive ovarian cancer while she was pregnant took a toll on her health as she refused treatment to save her baby.
However, when two Hollywood stars found about Gemma's catch-22 situation, they decided to help her out with a fundraising campaign. Titanic stars Kate Winslet and Leonardo DiCaprio stepped in and raised almost $1.7 million to support Gemma, who was seeking treatment in Germany.
When the NHS told her that the cancer treatment was a highly expensive medical affair, she was in dire straits. However, Kate read about Gemma's plight in the news, following which she decided to help her out.
"I was so nervous but she asked me how I was feeling and how my ­treatment was going — she wanted to help. I told her I could never thank her enough and she told me not to be daft," Gemma told Mirror UK.
When Kate Winslet heard about Gemma's fight against cancer, she enlisted to help of Leonardo DiCaprio and the pair auctioned themselves off for three 'Jack and Rose' date nights, with the proceeds funding treatment for the young mum. ❤️ https://t.co/Ka0wVzVVs1

— 9Honey (@9HoneyAU) February 5, 2018
The grateful mother from Lancashire further added: "She said she had read about my story online, that she had three kids of her own and had thought about what she would be like in that position."
In July 2017, Gemma's mother received an email from Kate Winslet's personal assistant saying Kate wanted to support Gemma along with her good friend, DiCaprio. The Titanic duo raised around $1.7 million with DiCaprio's annual fundraising event.
As per reports on Mirror, Gemma and Kate are still yet to meet in person but are planning to see each other soon along with the daughter, Penelope, who is three years old now. Gemma told Mirror: "She saved my life. If it wasn't for her I might not be here now."
After learning that she was diagnosed with ovarian cancer when she was 16-weeks-pregnant, she went through a round of chemotherapy while her baby was in intensive care. However, after her lifesaving treatment, Gemma is now cancer-free and has been given the all-clear from doctors.