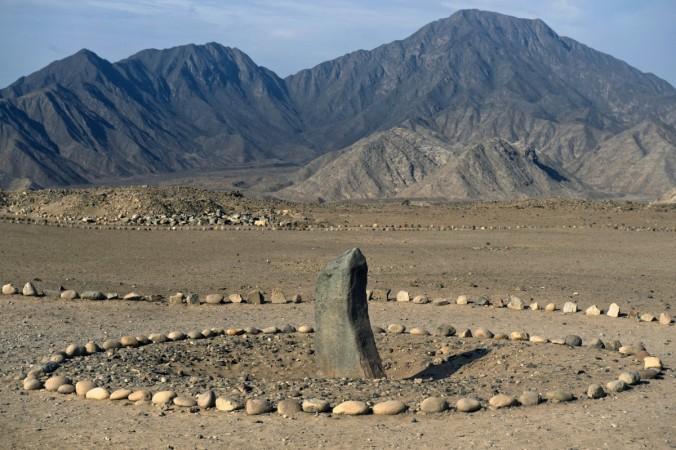 Villagers in China's Changle county in Weifang of Shandong Province believe that infertile women can get pregnant with the help of three ancient stones.
A video has emerged online that shows a phallic rock and two odd-shaped stones, which villagers believe could work wonders. A villager even said that women can get pregnant "if they ride on them."
Also Read: Dear men, stay away from this pain relief drug as it can affect your fertility
Another villager told Pear Video that they believe the stones, including the penis-shaped one, has been there since ancient times. "There are three phallic stones and some small ones around. People said infertile women can get pregnant after climbing up the penis-shaped stone and sit on it," the villager told Pearl Video.
The stones are scattered in the wild and villagers are not sure why and how the stones are placed there.
Also Read: What is Hypnobirthing? Pregnant Kate Middleton could welcome the third baby through new childbirth technique
Also, there is no scientific proof of how and whether the stones can actually cure infertility. Also, there is no such report of any women getting pregnant with the help of the ancient stones.
Meanwhile, this is not the first time myth related to ancient stones helping women to get pregnant has surfaced online. A fertility temple is said to be located in Peru. There are around 86 carved stones in Inca Uyo, a site in Chucuito in Peru. There is a belief that stone structures, which are hundreds of years old, can help women get pregnant.
However, a New York Times article reported that it is not a fertility temple.
"The stones had been created not to induce female fertility, but for men's sake. Men have had virility problems since the beginning of the world since the land was hot," Enrique Morro, the former place designation Inca Uyo, told NY Times.