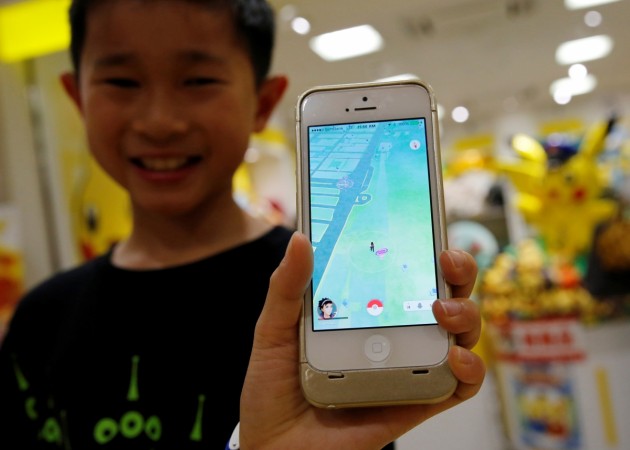 Pokemon Go, the brain child of Niantic Labs and Nintendo, has taken the world by storm since its debut on July 6.
Within a short span of its release, "Pokemon Go" has surpassed Twitter, Facebook and other social media sites in terms of active users and average in-app purchases made in a day by any application.
Despite its immense popularity, the AR-game makers are not doing enough to offer it in new regions. So far, "Pokemon Go" has been released only in 38 regions of North America (USA and Canada), Europe (France, Germany and 29 more countries) and Asia-Pacific (Hong Kong, Japan, Australia and New Zealand).
Many curious gamers have downloaded "Pokemon Go" illegally through APK mirror files and installed it by creating false billing address.
This apparently led to server outage in official regions and forced the company to geo-block the AR-game in certain parts of non-official Asian and South American regions, including India, China, Singapore, Brazil, and Ecuador.
Now, some tech savvy gamers have once again come up with another method to play "Pokemon Go" using VPN (Virtual Private Networks).
Disclaimer: This procedure is very technical and should be performed by a person with sound knowledge of smart devices. IBTimes India cannot be held responsible for any damage or claims from readers if the procedure does not yield the required results or if the device gets damaged and loses personal data.
Also read: 'Pokemon Go' release update: Latest geo-block status in India, Singapore, Taiwan, Brazil and other regions
Here's how to play "Pokemon Go" using VPN (courtesy, Chris Joy)
Android Phones-
Before setting the server connection on the device, "Pokemon Go" enthusiasts have to download a VPN application on Google Play store and select an app, which offers server connection in official AR-game regions.
Once done, follow the instructions below:
Step 1: Go to Settings on the Android smartphone, and tap Wireless Controls
Step 2: Select VPN settings and tap Add VPN
Step 3: Select Add PPTP VPN
5. Set a VPN name as you like, and set the VPN server from the list that you will get from your VPN provider.
[Note: Make sure "Enable encryption" is switched on and save the setting]
Once the VPN connection is set on your android phone:
Step 1: Go to Settings on your phone, and tap Wireless Controls
Step 2: Select VPN settings
Step 3: Connect to the VPN network you just set up
Step 4: Type in your username and password, then tap Connect
Step 5. Once done, a small key-like icon on the top left corner of the notification bar appears, indicating that your phone is connected to the VPN. Now, users can install "Pokemon Go" and play without worrying of getting geo-blocked.
Also read: Play Pokemon Go in India and other regions: How to install AR-game's APK file on your Apple iOS and Android phones [Tutorial]
Apple iPhones-
Step 1: Like Android device users, iPhone owners need to download a VPN on Apple iTunes store (HERE)
Step 2: Once the VPN app is installed, go to register page and create your personal account.
Step 3: If the Apple device owner is using this app for the first time, the user stands a chance to get free service for a limited period and has to pay fees to extend the service.
Step 4: Now go to Settings >> General >> Network >> Tap VPN button >> select Add VPN configuration
Step 5: Select PPTP and fill the details as asked and tap Save button
Step 6: Switch on VPN
Once the connection is established, install the "Pokemon Go" and play.