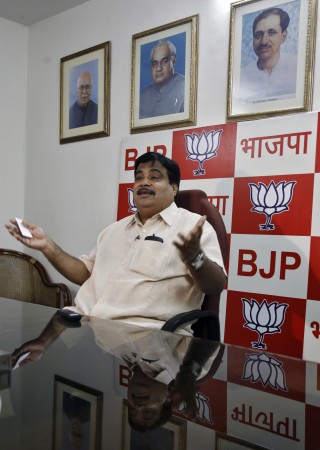 Putting an end to the speculations that he is among the front-runners in the race to become Maharashtra Chief Minister, Union Transport Minister Nitin Gadkari said he will remain in the Centre as he has no intention of coming back to state politics.
"I have already (made it clear that) I am interested in remaining in Delhi," Gadkari told media.
Gadkari's aide and former Maharashtra BJP chief Sudhir Mungantiwar had lobbied his name for the CM's post.
His refusal has apparently come after the knowledge that Devendra Fadnavis had the majority of MLA's supporting him while Gadkari had only 16 against 39, as claimed by his supporters.
"The high command has come to know that only 16 MLAs, as against 39-40 claimed by the Gadkari supporters, were present on the minister's arrival from New Delhi," Hindustan Times quoted a senior leader as saying.
While Fadnavis, who is believed to have backing from BJP's top leaders and RSS members, will officially be made the Chief Minister, after a meeting with Singh and Nadda post Diwali. Also, another leader is of the view that Shiv Sena, who is likely to join BJP once again, will have no "issues with Fadnavis, if he is the PM's choice."