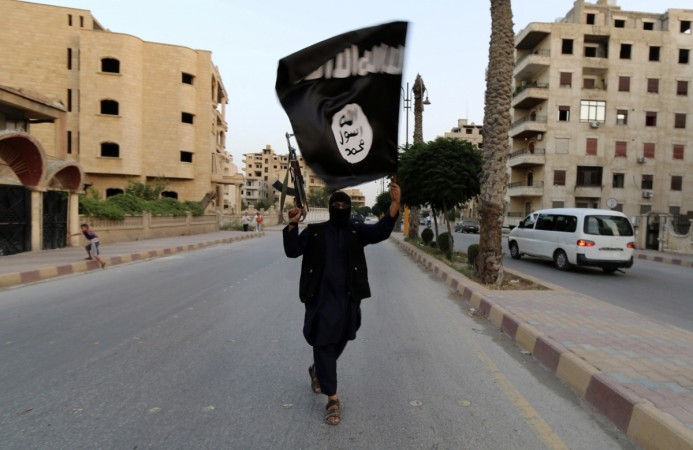 A youth from a suburb of Mumbai, who was suspected to have left home to join the militant outfit Islamic State along with three others, has reportedly been killed in Iraq in an air raid.
Arif Ejaz Majeed was a civil engineering student who had gone missing in May along with Fahad Sheik, Aman Tandel and Saheem Tanki and were thought to be among a group of 42 people from Mumbai on a pilgrimage to Iraq before they changed their path.
Tanki reportedly called Majeed's family on Tuesday to inform them of his death as a "martyr" of the Islamic State, The Hindustan Times reported.
"He has sacrificed his life. He is a martyr now," he reportedly told the youth's family.
Bereaved relatives confirmed the news. "Saheem called us at 6 pm on Monday and told us about Arif's death. He was sobbing throughout and asked us to go and inform Arif's family. He later called us at once again in the night to check if we had informed his (Arif's) family," Kashif Tanki, a relative of the youth, told The Indian Express.
While Tanki was not aware of where Majeed had died, he said he was last seen in the town of Mosul, one of the first major towns that the militants had captured. He said the other two youths were safe.
Majeed's family is said to have performed the last rites on Wednesday. The police are investigating the claims of his death. His parents had informed the police in July, days after he had gone missing, after which the police checked his laptops and pendrives and believed that he had been radicalized.
"The radicalisation of the youths seems to have taken place online, with news of atrocities in the region inflaming their passions," a police official had told the Indian Express.
This radicalization, which his family was oblivious to, led to his fate in Iraq, and shows the powerful medium of propaganda that groups such as the IS use to gain supporters.
Majeed's radicalization seems to have taken place over a long period that changed his views from that of his family's, as was evident in the letter he left for them when he left home.
"I cried when I saw you all sinning, smoking cigarettes, taking interest, watching TV, illegal sexual intercourse, living luxurious lives, intermingling of sexes, not praying, not growing beards. These things will lead to you burning in the hell-fire," he had written, IE reported.
He had also chided his sisters and female cousins in the letter for watching television, saying, "It is a major sin. In it is music, which is an instrument of Satan"
Majeed's father had later met Home Minister Rajnath Singh and urged for action against those who radicalized his son.
Several Indian youths from different parts of the country are suspected to have either joined the Islamic State, formerly known as the Islamic State of Iraq and Syria, or are said to be supporting and promoting the group's ideologies.
The Islamic State itself is looking to reach out to youth in India, and earlier this month, they had uploaded propaganda videos with subtitles in Hindi, Tamil and Urdu in a clear bid to gain supporters from here.
However, it is not just Indian youths who are leaving their countries to join the IS.
Many from the United States, Canada, United Kingdom and Australia are also believed to have joined the militants.
A video released by IS earlier had featured a Canadian man who had converted to Islam and then come to Syria to join the group. The video showed his death in an attack and called him a 'martyr'.
The gory beheading of US journalist James Foley is also suspected to be done by a British jihadist.