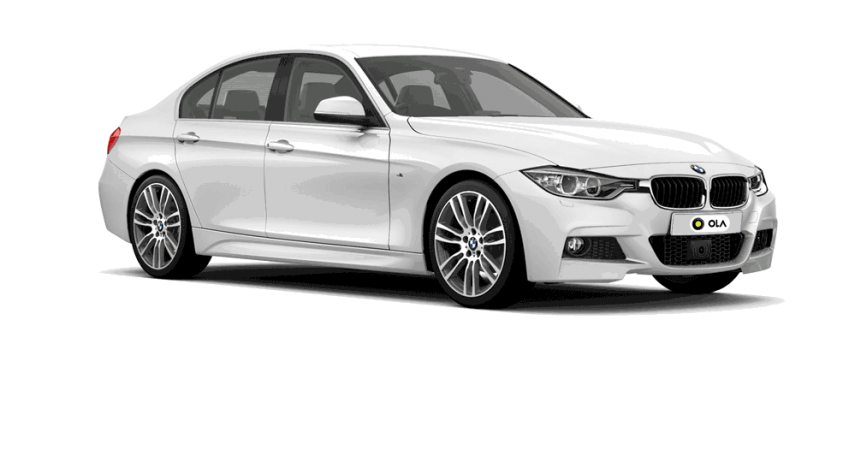 Tired of a regular Ola ride? Or planning something special for your loved ones? Ola has just the ride to sweeten your travel experience.
Ola, the renowned taxi-hailing service in India, signed a Memorandum of Understanding (MoU) with German luxury car brand BMW to bring its luxurious fleet of cars as an on-demand service. BMW cars will be available in Ola Lux, which is the company's luxury car service integrated within its standard mobile app.
Given the high-standard of these luxurious cars, Ola will also allow its customers to book BMWs on an hourly basis through its "Rentals" feature. BMW cars now join Ola Lux's on-demand offerings from Mercedes, Audi and Jaguar, which are already available for riders through the app.
"Through this partnership, Ola will strengthen its presence in the luxury mobility segment, an area that we believe has tremendous potential," Ola CEO Pranay Jivrajka said in a statement.
How much will a BMW ride cost?
Ola Lux has a minimum fare of Rs. 250 and charges Rs. 20-22 per kilometer afterwards. For that price, riders will be served with first-class benefits such as auto-connect Wi-Fi, live tracking and cashless payments via Ola Money. While there is no wait time fare for Ola Lux rides, riders will have to pay three times the ride time fare, which comes to Rs. 3 per minute and Rs. 200 if the rider chooses to cancel.
As for the hourly rentals, Ola Lux base fare is Rs. 1,999 for 30km/2 hours and Rs. 25/km afterwards. Additional time fare cost is Rs. 700 per hour.
Is Ola Lux available in your city?
Ola Lux service is currently available in Bengaluru, New Delhi and Mumbai.