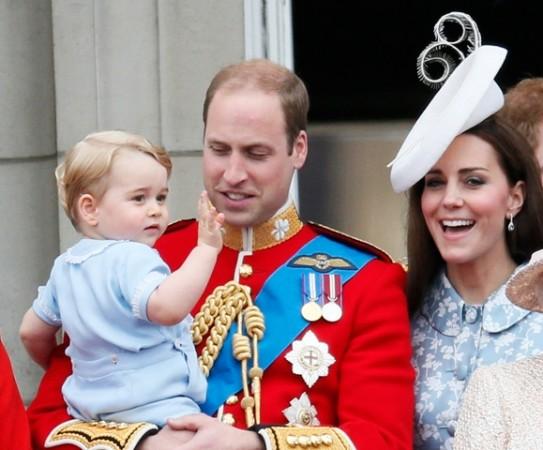 In a rare display of naughtiness and affection, Duchess Kate Middleton was seen taunting her husband Prince William while she dangled him on an abseiling rope from a 40-foot wall. The royal couple was abseiling at an outdoor centre in North Wales.
The Duke of Cambridge went down the wall first, as his 33-year-old wife held on to one end of the rope. The nervous prince bellowed from below "Are you holding me?!" Although the Duchess answered she has got him, she was extremely happy with being in control, going as far as to say: "I'm quite enjoying this actually. For once I'm in control".
With a naughty twinkle in her eye, she went on to ask her husband: "William, how much do you love me?"
She did manage to help him land on the ground safely, before taking the plunge herself. Although she looked a little rattled, Kate managed to keep her own spirit high, along with that of the instructors and others around her.
"This is the Aggghhhhh moment," said Kate as she went over the edge before elegantly abseiling down the tall wall. The Duchess' competitive spirit took over when she saw that her husband climbing back up the wall. "Not that we're competitive, but if he does that, then I'm having to do it too!" she declared.
Although William slipped a little when climbing the more difficult section of the wall, Kate impressed everyone, including the instructor. "If that was Kate's first abseil, she did fantastic," instructor Phil Blain told Mirror.
The couple had visited the Towers Residential Centre, run by Wolverhapton Council, in Capel Curig, to take part in the outdoor activities they were hosting for vulnerable children from their charities WellChild, Child Bereavement, Place2Be and Centrepoint.