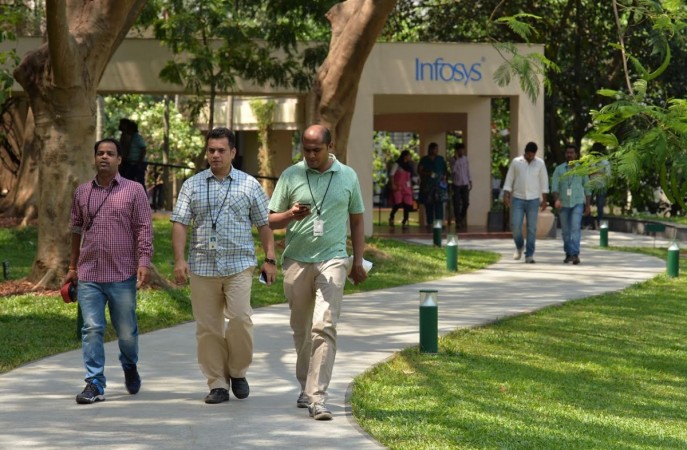 While Infosys CEO Vishal Sikka's salary for fiscal 2017 saw quite a huge dip and co-founder Narayana Murthy advised senior employees at IT firms to take pay cuts and train employees to limit job losses, the Indian IT giant seems to be paying quite a large annual package to its employees abroad.
Infosys is reportedly offering an annual package of over Rs 1 crore to its employees abroad and the financial burden on the IT giant is now likely to amplify with its decision to hire about 10,000 more workers in the US. Besides, out of the 48,400 employees that the firm employs in developed markets about 1,800 already earn over Rs 1 crore per annum.
To balance out things, Infosys initially plans to hire freshers in these developed markets as their annual packages are not as hefty. So how does the IT giant plan to fit the hefty packages in its budget this year?
"Infosys' hiring overseas in FY17 was similar to FY16, and the average salaries in both years have been consistent. Any potential impact arising out of our recently announced US recruitment strategy has already been factored into our margin guidance," the company told the Economic Times.
Meanwhile, it is not just Infosys that is likely to face a bigger financial burden when it comes to hiring employees. With the Donald Trump administration tightening the H-1B visa norms, more and more companies are looking to hire employees overseas, which in turn means higher cost.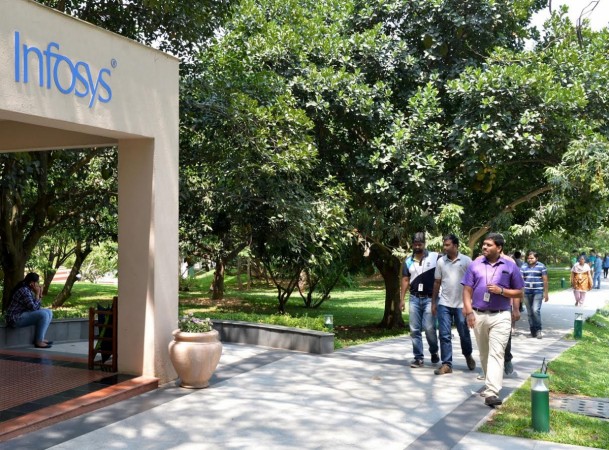 So who are these crorepatis?
The head of digital at Infosys Scott Sorokin takes home Rs 7.3 crore annually, according to ET and Abdul Razack, global head of Infosys Platforms, earned Rs 5.26 crore. Other Infosys bigwigs include –

Head of design and research Sanjay Rajagopalan – Rs 5.2 crore approx

Architecture and technology head Navin Budhiraja – Rs 5.3 crore approx

Global head of corporate development Ritika Suri – Rs 5.1 crore approx

Practice engagement manager Ramachandra Kulkarni – Rs 4.4 crore approx

Business development manager Sam Garmon – Rs 4.4 crore approx

Industry head financial services Ajay Vij – Rs 3.4 crore approx

Business Consulting Peter Damato – Rs 3.6 crore approx
Speaking about the need to pay their senior executives well, Infosys says: "We continue to focus on building capabilities in new services and software for which it is essential to hire talent with specific skill sets, which often come at a premium. To attract and retain top quality talent, it is essential for us to compensate our executives on par with global competitors."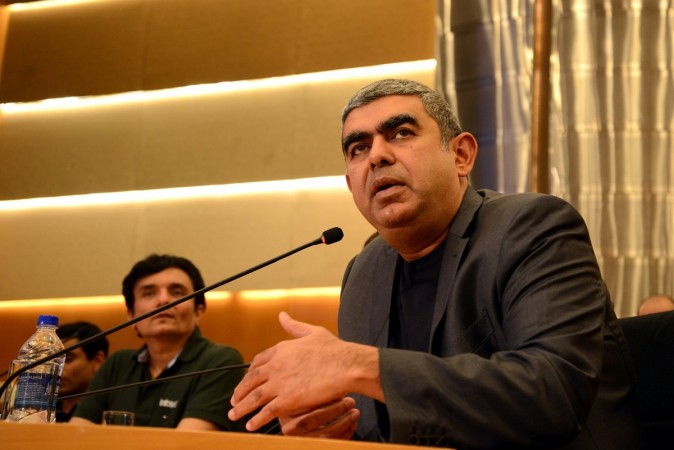 Meanwhile, in India, the IT giant paid salaries of over Rs 1 crore to about 50 employees in FY2017. CEO Vishal Sikka's cash component this fiscal fell to Rs 16.01 crore from Rs 48.73 crore in 2015-16. COO Pravin Rao's overall compensation rose to Rs. 11.80 crore in 2016-17 from Rs. 8.14 crore last fiscal, according to the annual report.