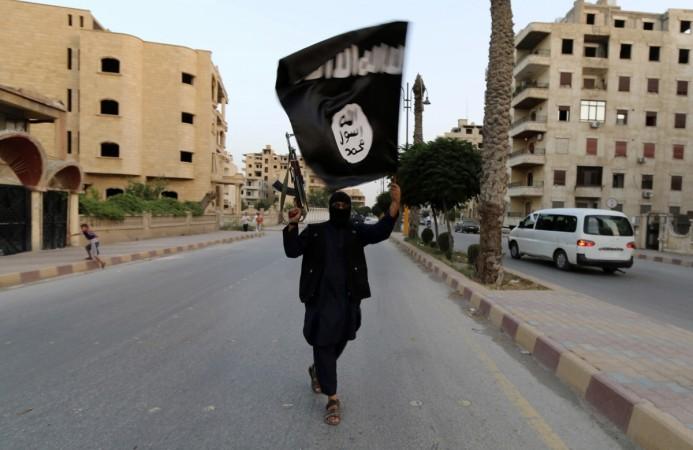 Areeb Majeed, the youth from Maharashtra's Kalyan area, who returned to India after fleeing from Islamic State's clutches revealed during interrogation how he and his friends were radicalised and recruited online for fighting the jihadist war.
Majeed, 22, who was arrested on Friday upon his arrival in Mumbai, told the National Investigation Agency (NIA) that the ISIS fighters choose their targets on social media for radicalisation before recruiting them to fight for them.
"Majeed has told his interrogators the IS does all its recruitment online. Its spotters visit jihadi websites and contact possible candidates through social media. That was how he was spotted," Hindustan Times quoted an officer as saying.
However, The Times of India report suggests that Majeed and his friends – Shaheen Tanki, Fahad Sheikh and Aman Tandel – were recruited after they visited an internet chat room. He along with his friends was inspired to become a part of ISIS' jihadist war and expressed his wish to join them, after which they were called to Iraq and trained to operate AK-47s and rocket launchers.
"During interrogation, Majeed claimed he used to read a lot about jihad. He came in touch with a group in an internet chat room which motivated him to work for jihad and join the cause of ISIS. He told police that after chatting with the group for over a month, he expressed his desire to work for ISIS. He was given the mobile number of one Abu Ali. He was strictly told not to contact Abu Ali before he reached Mosul," TOI quoted an official as saying.
Majeed and his three friends then joined the pilgrims who were leaving for Baghdad and reached Iraq. He was then taken to the outskirts of Mosul, where they underwent an indoctrination programme and a training session.
"After a 25-day training session, Majeed was asked to supervise construction work, which he did for nearly two months. He was one of the supervisors looking after the construction of roads and buildings in ISIS-controlled areas," the official said.
Later, ISIS began training all the four Indians from Kalyan in handling weapons and explosives.
"During combat, he was shot in the chest while a second bullet grazed him. When a medical facility where he was being treated was destroyed in an air raid, he crossed over to Turkey with other IS cadre," HT quoted the official as saying.
After he got injured in combat, the ISIS gave him $2,000 for medical treatment. This along with Majeed's safe return from the ISIS-ruled nation has irked the NIA which suspects a conspiracy against India.
The NIA is suspecting that this might be ISIS' strategy to recruit more jihadists from India and assign them tasks to wage a war against India.
Majeed, who fled India in May and joined ISIS in Iraq, was produced before an NIA court on Saturday, which sent him to the investigative agency's custody till 8 December.