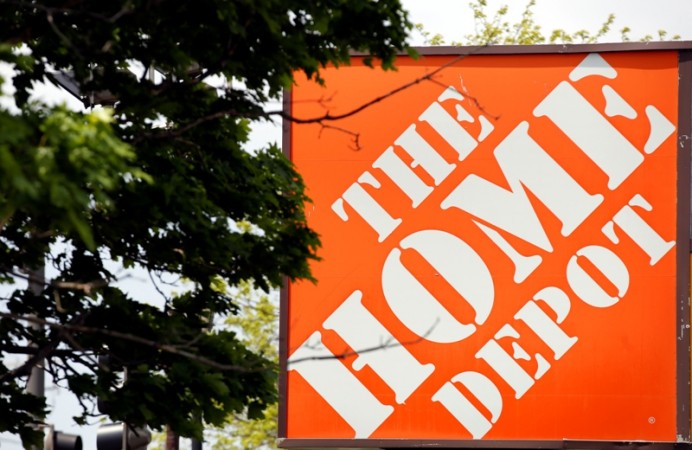 The Home Depot announced its third quarter earnings for the financial year 2014 on Wednesday and it left quite a few journalists and investors confused.
America's largest home improvement and construction tools retailer announced sales of $2.5 billion marking a 5.4 percent quarter-on-quarter increase. It also said that its earnings were $1.15 billion or $1.15 per diluted share, which exceeded analyst expectations by two cents.
But after the analysts took a closer look at the report, it was found that Home Depot's earnings were up 1.12 per diluted share – actually a one cent miss.
So what went wrong?
Home Depot's earnings announcement was inclusive of the sales of its recently introduced HD Supply Holdings. Also, the company just gave a plain pre-tax gain figure of $100 million instead of giving an after-tax, per-share impact, CNBC reported.
That got Home Depot some positive headlines on the web but analysts figured it out soon. Stephen Holmes, Home Depot's director of Corporate Communications apologized for the confusion.
"We apologize for any confusion. The HD Supply gain was clearly disclosed in our updated guidance provided on September 18 and reiterated today in our release, as was reflected in reports by analysts," Holmes told CNBC.
Following the incident, Home Depot's shares tumbled 2.09 percent in closing trade and have been down 0.08 percent in after-hours trade.
Earnings Report
Home Depot's earnings report clearly dodged all the curveballs, making for a good earnings report. It underscored its strengths and kept its weaknesses to the bare minimum.
Total sales rose 5 percent and same store sales increased 5.8 percent in the third quarter of 2014. Home Depot's performance was comparatively robust because of the strong US housing market growth. As the property market gears up to welcome buyers, more renovation and home improvement projects helped boost sales for Home Depot.
Breach-related Costs
Home Depot also said that its pre-tax expenses related to the massive data breach cost the company $28 million and that could escalate up to $34 million.
"It's very difficult for us to be able to determine if there was any impact," CEO Craig Menear was quoted by USA Today.
"We will continue to invest in enhanced security measures to protect our customers' information."
It added that the costs could affect its fourth-quarter results. Analysts also agree that the breach would escalate the costs.
"The numbers they gave were surprisingly low when compared to the Target breach. The insurance helps mitigate the impact to Home Depot, but I think the cost may rise depending on how things play out," Efraim Levy, equity analyst at S&P Capital IQ was quoted by Fortune.
In September, Home Depot said that its payment systems had been breached and about 56 million credit and debit cards could have been impacted by the breach.