While Facebook is tangled in a series of scandals and receiving a lot of flak over its data-sharing practices, Instagram is continuing to grow and now has a billion monthly active users. Of those billion users, there are verified and non-verified accounts signified by the presence or absence of a blue tick by their names, respectively.
The coveted blue tick by the name on Instagram helps prove the authenticity of the profile holder. But as most users would agree, getting that blue tick isn't an easy task as it depends on myriad parameters such as popularity, authenticity, uniqueness and more. What's harder is that Instagram did not allow individuals to request the blue checkmark, but it all changes now.
Instagram users in Australia are the first ones to get a new verification process with an official request form, Mashable reported. The "Request Verification" form can be accessed from within the app on iPhones. It is also reported that this facility will be available to Android users and expand to other countries in the weeks to come.
This new option to request verification directly from Instagram is a welcoming addition. The lack of such an option had started a black market for Instagram verification, which some middlemen charging as high as $15,000 to get the blue tick for aspiring account holders. But more often than not, people ended up being duped by the false promises.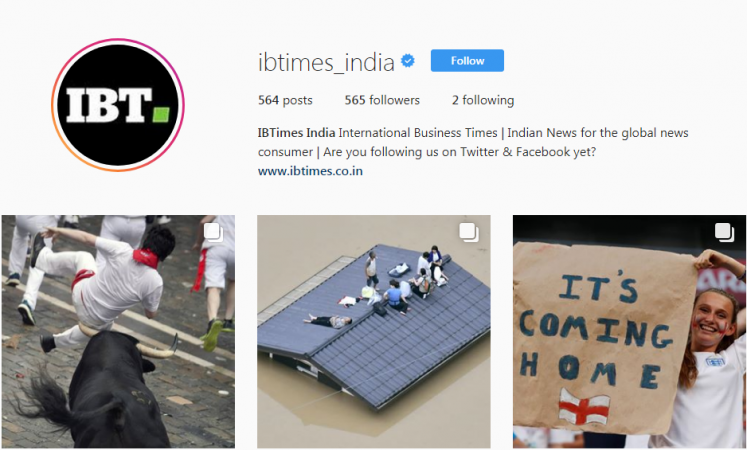 "This new feature will allow our community the opportunity to apply for verification themselves, and understand the process behind getting verified on Instagram. We believe opening up verification to the public will also work towards safeguarding our community," Instagram's strategic partner manager for the APAC region, Nicci Meek, told Australian publication nine.com.au.
Instagram is clearing the way for its users to apply for a blue badge, which is largely reserved for someone with a celebrity status. As per the requirements, the form states the blue tick is for "the authentic presence of a notable public figure, celebrity, global brand or entity it represents."
There's a simple three-stage process for users to request for verification. Users must give their username, full name as per the handle and finally, a proof of identification, such as driver's license, passport, or official business documents such as tax filing or recent utility bill. Instagram will then review your request for a verification badge, and all you'll have to do is sit back and relax until you hear back from the team.
Having a verified account on Instagram is clearly sought after, especially after it is gaining popularity by the day. But Instagram has verified fewer accounts than its social media alternatives. Hopefully, this new method will change that and those desperate to have the authenticity marker on their account will find it easier.