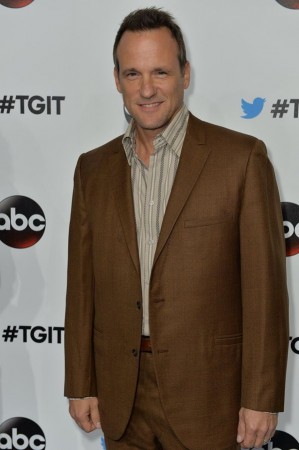 The mid-season finale or winter finale episode of ABC's new crime drama, "How to Get Away with Murder" (HTGAWM), will once again take the viewers through the dark and stormy bonfire night to reveal the series of events that led to Professor Sam Keating's (Tom Verica) death.
The official synopsis of the next episode titled "Kill Me, Kill Me, Kill Me," reads "It's the evening of the bonfire and we finally see what exactly happened on the night of Sam's death."
Executive Producer Peter Nowalk teased that the ninth episode of the crime drama was just not about Sam's death but take the viewers through the next day.
"It's not going to go where you expect. What I've always said is, everything that happens in Episode 8, it's all different after Episode 9, because this whole night of madness has occurred. Very quickly, all the rules can change," he told TV Line.
As of now, the viewers can just assume that Professor Annalise Keating (Viola Davis) or any of her associates are getting away from murder. But since it is a Shondaland drama, the plot might take an unexpected twist.
Actress Katie Findlay, who portrays Rebecca Sutter in "HTGAWM," has already pointed out that the winter finale episode will be shocking and unsettling.
"The situation is really entertaining and intense and interesting, but I think, regardless of whether or not you wind up being right about who the killer is, the episode itself is really shocking and unsettling, and we had a great time shooting it," she told TV Line.
When the mystery behind the Sam murder case unfolds in the next episode of the crime drama, it may also lead the viewers to the real culprit of Lila Stangard (Megan West).
The mid-season finale episode of "HTGAWM" will be aired on Thursday, 20 November, at 10 pm.
Watch the trailer of "Kill Me, Kill Me, Kill Me" below: