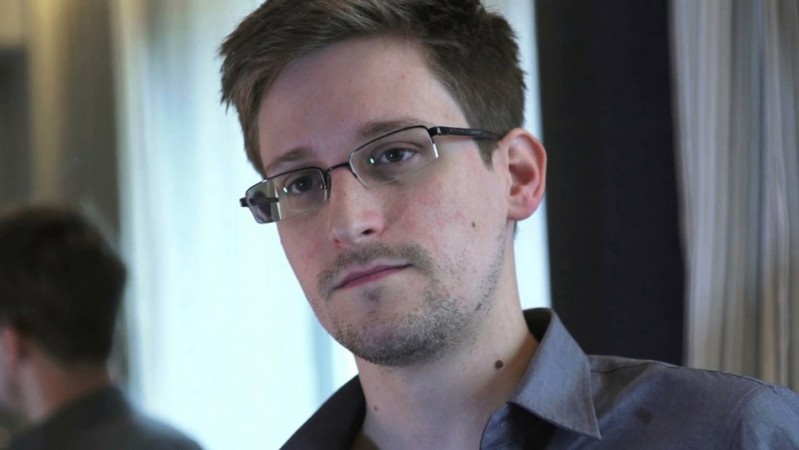 The United States has been desperately trying to get hold of its former National Security Agency (NSA) whistleblower Edward Snowden, requesting countries that are giving him shelter to extradite him, as they are worried about the immense damage he could cause to the nation.
Top officials of the US government are of the opinion that the 29-year-old former intelligence contractor could deal a potentially devastating blow to US national security, a source told ABC News.
The US government failed in their attempt for Snowden's extradition from Hong Kong, where he had being staying ever since he leaked secret documents of US' internet and phone surveillance program, before moving to Moscow on Sunday. The country's concern seems to have risen with the Russian government refusing to secure his extradition, saying that it has no legal right to arrest him.
Federal prosecutors have filed espionage charges against Snowden for leaking secret documents of the country. He has been charged for theft of government property, leaking national defense information without security clearance and revealing classified information about communications intelligence. Each of the three charges carries a maximum of 10 years imprisonment.
The US intelligence community has many reasons to be worried, as Snowden is suspected to have downloaded lots of information about the country, including a technical roadmap of the surveillance network, supercomputer and clandestine spying resources. The stolen material could help other countries learn more about US' techniques of using electronics for spying.
Given the sensitive position he was holding at NSA, Snowden could have good knowledge of the country's human assets like spies overseas, safe houses and spying centers. US officials are worried that his knowledge about the nation's secret agencies could be used by others.
Officials said that Snowden's revelation has alerted several terrorist groups. "The intelligence community is already seeing indications that several terrorist groups are in fact attempting to change their communication behaviors based on what they're reading about our surveillance programs in the media," a senior intelligence official told ABC News.
"It is possible that the United States will be attacked because terrorists may now know how to protect themselves in some way or another, that they didn't know before," Secretary of State John Kerry also said in an interview to CNN.
Owing to the proportion of damage the stolen materials by Snowden could cause to the country, officials have been trying to get him back to the country.
Snowden, who is said to be holed up at the transit zone of Moscow Sheremetyevo Airport ever since he arrived from Hong Kong on Sunday, was supposed to fly to Ecuador on Monday afternoon via Cuba and Venezuela for a possible asylum. He had skipped the plan for unknown reasons.
He is likely to be given asylum in Ecuador. The nation's Foreign Minister Ricardo Patino on Monday said they have analysed Snowden's asylum request and the decision would be taken based on freedom of expression and security of its people.
Ecuador had earlier declined to co-operate with the US and gave shelter to Wikileaks founder Julian Assange at its London embassy.
The former intelligence contractor entered US' wanted list after he leaked secret documents of US surveillance programs that include seizing vast amounts of telephone and web information of internet users around the world under the NSA program known as PRISM. He said that he did it in public interest, claiming that the government officials intercepted internet content without legal safeguard. Several politicians have called him a traitor but his supporters say he is a whistleblower.
The revelation by Snowden sent thousands of internet and phone users into a state of shock and anger, as their personal data could have been accessed by the NSA under the PRISM program. Big internet and mobile firms like Google, Yahoo, Apple, Microsoft, Facebook, YouTube, Skype, AOL, Paltalk etc are in the list of companies that took part in the controversial program.
Microsoft revealed that it received between 6,000 and 7,000 criminal and national security warrants, which could have affected between 31,000 and 32,000 accounts.
"We continue to believe that what we are permitted to publish continues to fall short of what is needed to help the community understand and debate these issues," Microsoft's vice president and deputy general counsel, John Frank said in a statement.
Yahoo revealed that it had allowed the access of its 12,000 to 13,000 users under the PRISM project in 18 months. Facebook revealed that 9,000 to 10,000 of its users' data have been compromised under the NSA program, while the figure released by Apple is 4,000-5,000.
However, the US authorities have blocked internet search giant, Google from revealing the figure though they have expressed their desire to release it like other companies.
The firms that participated in the PRISM program said that many requests for the access of its users' accounts were related to criminal inquiries rather than intelligence work.