Former batsman Sanjay Manjrekar is the latest from the cricketing fraternity to weigh in on MS Dhoni's future in the Indian cricket team. The 52-year-old has said that "fanfare and worship" of players becomes a matter of concern when it starts influencing team selection.
Manjrekar added that it is India's "DNA" to make icons out of sporting heroes and that the country has not learnt from mistakes it had committed over devotion towards Kapil Dev and Sachin Tendulkar.
Dhoni under the scanner
The Mumbai batting great's comments come after former cricketers VVS Laxman and Ajit Agarkar were criticised for not speaking in favour of Dhoni's inclusion in the Indian T20I side. Both the former cricketers had said it was time for the World Cup-winning Indian captain to "make way" for youngsters in the shortest format of the game.
Agarkar even stressed on how the wicketkeeper-batsman has been failing to do the finisher's role in the recent past.
Dhoni's finishing abilities are on the wane and the former captain's poor show during the second of the recently-concluded three-match T20I series against New Zealand invited criticism.
In case of 197 in Rajkot, Dhoni struggled to get going and put pressure on his partner Virat Kohli, who was looking set for a big one before he tried and accelerate and eventually perished for 65. He managed to hit three sixes but most of them came when the match had already slipped out of India's hands.
'Matter of concern'
While maintaining that age is not a concern with a "fit" Dhoni, Manjrekar said the team management should be open to replacing the legend if someone else is showing signs of contributing more.
"Dhoni is fit, he is keen, so his age should not matter. If there is someone outside the team showing potential to contribute more than Dhoni does in his current form, it's a matter to be discussed and debated, and without inviting angry and irrational responses. It's healthy for the game and must not be stifled," Manjrekar wrote in his column for ESPNCricinfo.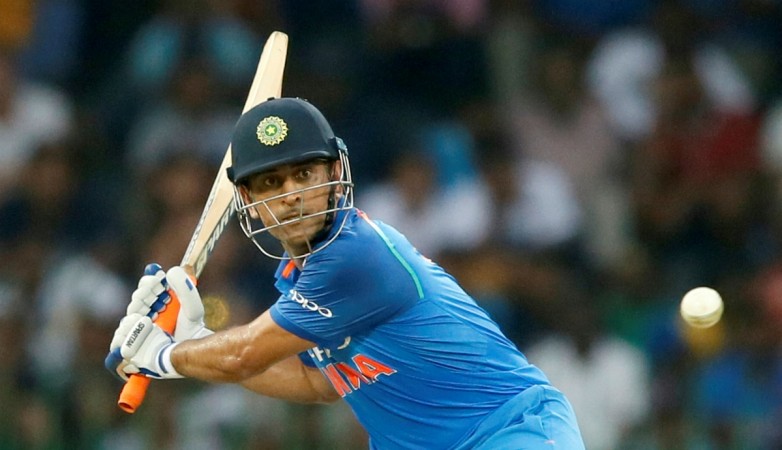 He added: "We are not quite there yet, but like it was with Kapil Dev and Sachin Tendulkar, the cult of Mahendra Singh Dhoni seems to be coming in the way of clarity and honest discussion of team selection.
"All this fanfare and worship is perhaps all right from a distance, but when they start influencing cricketing decisions, especially selection, it becomes a matter of concern."
"Kapil Dev bowled at half his pace towards the end of his career, and though his bowling average was an impressive 27.15, his wicket-taking ability had gone down drastically: a mere 26 wickets in his last 24 innings. Undoubtedly his career dragged on longer than it should have. Worse it deprived a young and fiery Javagal Srinath the opportunity to be on the big stage when he was ripe."
"Sachin Tendulkar averaged 27 in his last 25 Test innings, but let alone questioning his place in the side, even a discussion about his future in the Indian team was sacrilege. Indian cricket is the loser when such things happen."
Dhoni finds support in Kohli, Shastri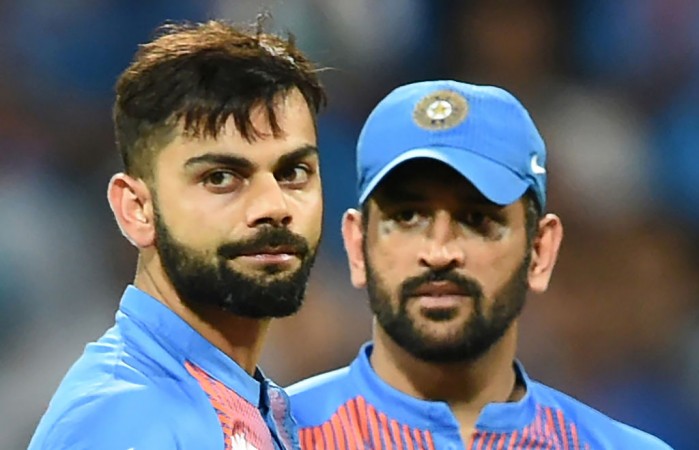 While a lot is being said about Dhoni's match-winning abilities, captain Kohli and coach Ravi Shastri have made it clear that the team management is happy with the senior member's contribution. Kohli even lashed out at critics saying players above the age of 30 often become soft targets.
"He is doing absolutely fine. He is working hard on his game, understands his role but it doesn't come off every time. He hit a six in Delhi and it got showed five times in the post-match show and suddenly he doesn't score in one game and we are after his life," Kohli had said.
"People need to be a bit more patient. He is a guy who understands where his cricket is. He is a very smart guy and understands where he stands with his body and game. I don't think anyone else has the right to decide that for him."