The makers of viral photo-editing app Prisma are back with a new photo app called Sticky AI. This AI-powered art filter app is the latest from Prisma Labs that gives your selfies an animated twist to replace the boring default emoticons.
Now, you can make your chats even more exciting by turning your selfies into stickers. Your friends can now see your reactions through these stickers, whether you are angry, sad or laughing out loud.
You can also add some text to compliment your selfie stickers and change the background with different patterns.
Sticky uses auto cut-out feature to accurately differentiate the background.
"We trained neural networks to find different objects on a photo/video and even on a live video stream. So basically our trained neural networks are looking for a person on a photo. That's all we need. Then we can cut out the background and the sticker is ready," co-founder Aram Airapetyan told Techcrunch.
The app is currently available on iOS for free but Android users have to wait for a week or two.
Once you create your selfie stickers you can not only share them on social media platforms but also on messaging apps such as WhatsApp, iMessage, Facebook Messenger, WeChat and Telegram.
How to use Sticky?
It is quite simple really. Once downloaded, open the app and snap a selfie. Then, tap on the foreground or the background to change effects and meet your desired results. You can add text by tapping on the top right-hand corner text button.You can also add a border to your selfie with a single tap on the option just below the text button.
Once you are done editing, tap on the share button at the bottom right-hand corner and save, share it using messaging apps. You can also exit without saving by tapping the cancel button at the bottom left.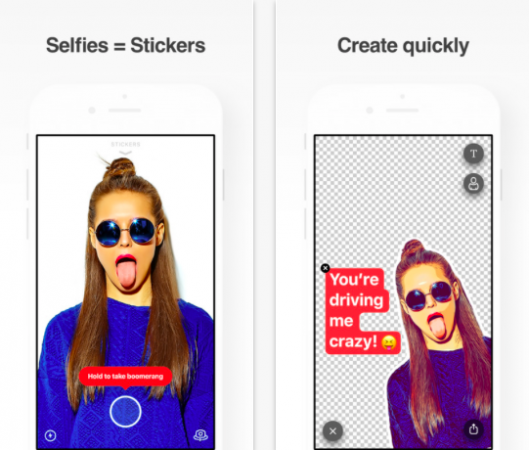 You can also create a boomerang effect sticker, just like selfie sticker by tapping and holding the capture button.
You can access the selfie stickers that you have created by swiping from top to bottom on the main screen of the app.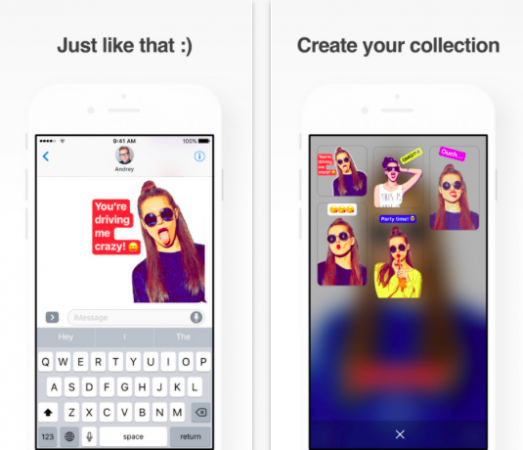 You can upload photos from iPhone's Camera Roll by swiping up.
Sticky AI has some tough shoes to fill in as Prisma was globally viral last year and attracted nearly 70 million downloads in just a few months of its launch. The popularity of Prisma led to social media giants like Facebook to copy its core feature. The bigger question is whether Sticky will meet the same fate as its predecessor. We'll find out soon enough.