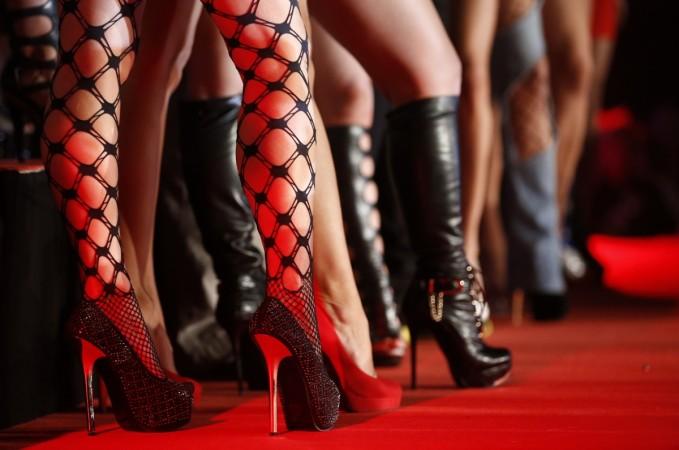 From drying paint watcher to full-time Netflix viewer, there is no dearth of weird jobs in the world. But just when we thought we have seen it all, there came April Smith – a professional naked domestic.
If you are confused what it is, it is a job where an individual is paid for cleaning and doing other domestic chores naked.
April is earning good money doing this job. But, like every job, the initial days were stressful. April, according to whimn.com.au, the first time she went to a client's place to clean, it was "pretty daunting to get her clothes off in such an intimate setting".
"I got to this guy's house and stripped down to a mini skirt. I'd never do full nude because it would be too weird when cleaning the floor, so I only go topless. I'm a pretty easy going person, but it was weird talking to a guy watching doing his dishes. He wanted his bedroom cleaned, but I only do common areas. Then he asked if he could play with himself as I cleaned. I was like, I'm going to have to leave because he was pretty creepy," she said, as reported.
When asked about putting herself in danger, April said: "I don't take risks and take my security seriously. I always have let someone know exactly where I am going and how long I should be there. I have a code to text if things get weird."
Well, this unique cleaning business came into existence in a unique way too. Shane Kemp, who was a stripper in Brisbane, had the idea after a night of heavy partying and when he looked at the mess his apartment is, the next morning.
He called up a female friend, who also worked in the adult industry, and asked her if she would be interested. And guess what, she was for a sizeable fee, according to the website.
Both the parties agreed and Kemp describes that it was awesome.
Following the incident, Kemp, who was already booking strippers for bucks or hens parties through his company Playtime Entertainment, added housekeeping services. It costs $85 per hour for bikini or lingerie for the girls and clothed for the guys. $110 topless, or $160 for a full naked service, said Kemp, as reported
Well, he also has a perfect answer to people who think the entire idea is misogynistic. He says he is an equal opportunity employer and can get guys to be naked butlers for girls.
With his business doing well, Kemp hopes to take it nationally by the end of the year.
"We take pride in our work. However, we wouldn't do a bond clean. It's more light housekeeping duties such as tidying common areas, vacuuming, and doing the dishes. My team wouldn't scrub your shower with Exit Mould," he clarifies, as reported by the website.