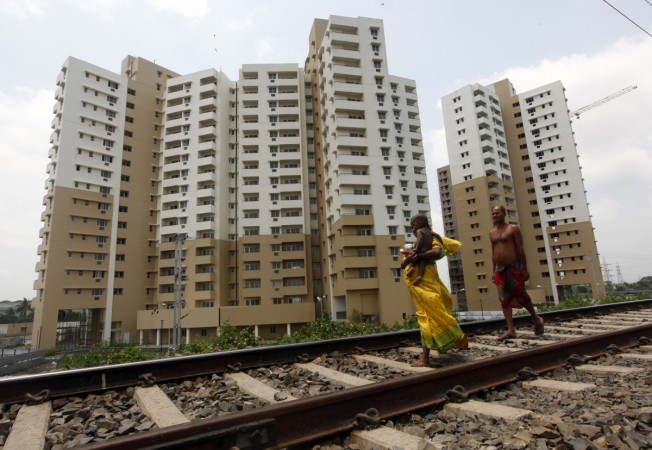 After shifting to a slow-down mode in 2017, which was attributed to demonetization and the implementation of Goods and Service Tax (GST), the Indian real estate market is showing signs of revival. The sale of residential apartments increased by 33 percent in nine major cities in the three months ended March 2018, according to a survey.
According to realty portal PropTiger, 80,000 residential units were sold across the major cities in India as against 59,936 units sold in the first quarter of 2017.
In its latest report Realty Decoded, PropTiger stated that housing sales have risen in all the nine Indian cities during January-March 2018, except Hyderabad and Ahmedabad. In Hyderabad, sales dropped by 29 percent and in Ahmedabad, the sales figures remained stagnant.
Delhi-National Capital Region, which is touted as India's largest real estate market, reported the highest growth in sales.
According to PropTiger's report, during January-March period, sales rose maximum in Noida by 69 percent to 7,933 units when compared to the same period a year ago, followed by Gurgaon where sales were up by 62 percent at 1,964 units.
Pune witnessed 56 percent rise in sales (15,885 units), Bengaluru saw 46 percent rise in rise and sold 11,706 units.
In Mumbai, sales grew by 40 percent to touch 25,281 units, 25 percent in Chennai (5,075 units)and 16 percent in Kolkata (3,873 units).
In Ahmedabad, housing sales remained stagnant. Sales dipped to 5,077 units in Hyderabad marking a 29 percent decline during the period under review.
"For the first time in this quarter, we saw developers willing to reduce prices to sell their unsold units and improve their cash flows. We now expect the market to start showing a steady improvement in sales going forward," Ankur Dhawan, chief investment officer at PropTiger.com told Bloomberg Quint.
The residential market in the country has seen a drop in 2017 reportedly due to changes in the Real Estate (Regulation and Development) Act, 2016, the impact of demonetization, and the rollout of Goods and Services Tax (GST).