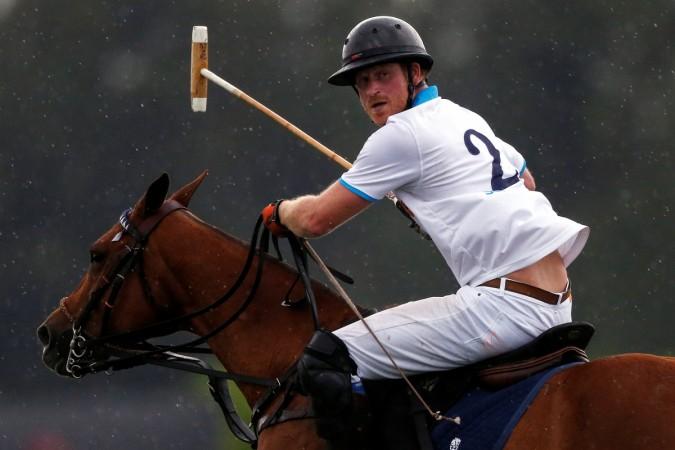 Prince Harry of Wales becomes the hottest male royal beating brother Duke of Cambridge, Prince William, Prince Carl Philip, Andrea Albert Pierre Casiraghi, Hamdan bin Mohammed Al Maktoum and others.
The 31-year-old Prince was voted as the hottest male royal, while Prince William came ninth in the survey. The second hottest male royal tag went to the 37-year-old Carl Philip, who is fourth in line to the Swedish throne. Andrea, elder son of Caroline, Princess of Hanover, and her second husband Stefano Casiraghi, is the third hottest male royal.
The crown prince of Dubai, Sheikh Hamdan Bin, secured the fourth position in the top 10 hottest male royal list. Hamdan Bin Mohammed Al Maktoum, who is single, writes poetry under the name of Fazza. Prince Felix, 32, rounded up the top five list. The 32-year-old European royal is second in line to the throne of Luxembourg.
Prince Wenzeslaus of Liechtenstein is ranked as the sixth hottest male royal, King Felipe VI of Spain is the seventh hottest royal, while Prince Amedeo is eighth hottest. Peter Philips secured the 10th hottest royal position. Interestingly, he is the only other British royal in the top 10 list after Prince Harry and Prince William.
The top 10 hottest royal list was based on a new poll of 1,000 women. The poll was conducted by Crown Clinic in Manchester, a hair transplant centre. The survey result shows that Harry won hearts of the female population with his good looks. Women considered Harry as a great ambassador for Britain and the royal family.
"Prince Harry is our most popular young royal and it is great to see that he has now been voted the world's number one Prince Charming, too. He is a fun guy and is great at selling Britain all over the world," hair transplant surgeon Asim Shahmalak from Crown Clinic, who ran the survey, said.
"The other fun finding from the poll is that it was won by a ginger-haired man. You don't find many Hollywood leading men who are redheads but Harry shows that it is a very attractive hair colour. I think Harry's whole look has been enhanced by his recent beard which really suits him," Dr Shahmalak said.