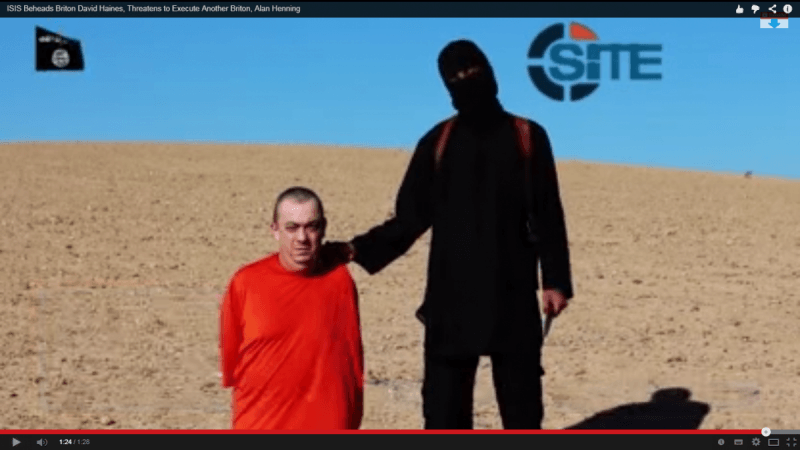 The wife of the Islamic State-held hostage Alan Henning has received a tormenting message in which her husband is heard begging for his life.
Barbara Henning, who has been desperately pleading with the authorities to have her husband released, was on Tuesday sent an audio file, which many believe is in response to the ongoing attacks on Islamic State forces that began on the same day.
The 47-year-old was kidnapped by the group last December while he was delivering aid in Syria. He has been marked as the fourth Westerner to be beheaded after two American journalists and one British were beheaded in a series of videos released by the fanatics over the last few weeks.
The message received on Tuesday is reportedly the first time Mrs Henning heard her taxi driver husband's voice in almost nine months. However, there are no precise details of the message nor is it known if it was released before or after the US-led air strikes began in Syria on Tuesday.
Barbara Henning has, however, said she has been told that her husband had been to a Sharia court, and that he was found innocent of being a spy.
In a statement issued by Britain's foreign office on her behalf, she said: "I implore Islamic State to abide by the decisions of their own justice system. Please release Alan."
Henning appeared in a video released by the Islamic State, also known as ISIS or ISIL, last week, which showed the brutal killing of another Briton, David Haines. In the video, a masked man said Henning would be the fourth man to be killed if British Prime Minister David Cameron kept supporting the fight against the militants.
The hardliner Sunni extremist outfit also released last week a propaganda video involving a kidnapped British journalist, John Cantlie, who says he will host a series of forthcoming clips in which he will explain the group's motives and what the group really does and why.