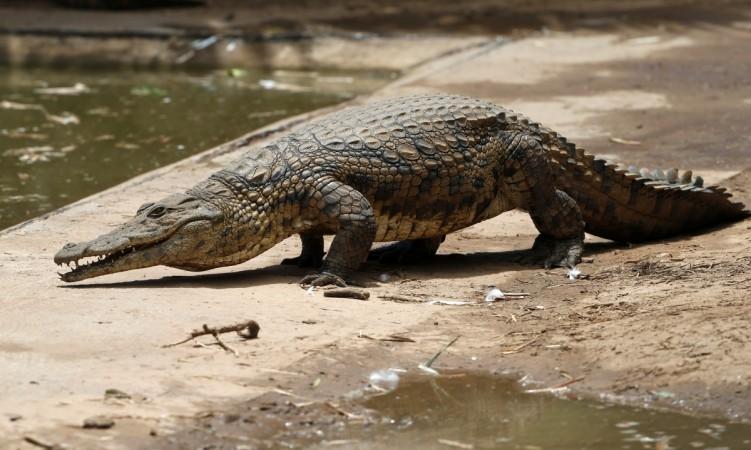 A mother of three-year-old, who got horrified when she saw an escaped 'crocodile' in her garden, called the police and wildlife experts, who later discovered that the 'suspected animal' was an inflatable toy.
The woman, who saw the three feet reptile asked her neighbours for help, and called the emergency services as going near the creature unarmed would be dangerous, according to the BBC.
Devon and Cornwall Police came to the spot in Plymouth, England and they also informed wildlife experts from Dartmoor Zoo. The officers carefully handled the situation by throwing water on the 'animal'. After a while when the 'suspected animal' did not move, they approached it.
"We received a call from a concerned member of the public reporting that an escaped crocodile was in their garden, approximately 3ft in length," said a spokesperson from Devon and Cornwall Police.
"The caller was concerned for her child and the RSPCA and Dartmoor Zoo were informed."
The Telegraph reported that the police discovered that it was just an inflatable toy, and placed it in police custody. However, it was not known how the imitation crocodile had come to be in the garden.
A spokesman for Dartmoor Zoo said, "The team were on the road with all the equipment needed, they were halfway there when we received a call from the police to say it was a toy."