Well...times, they are a changin', that's all we can say. Safe sex definitely is the need of the hour. And for a two week-long sporting event, 110,000 free condoms may be more than enough, as per the organisers of the 2018 Winter Olympics in South Korea.
The Olympic village is definitely a heaven for athletes around the world who have done their best to make it to the games. You get a state-of-the-art fitness centre, a media centre, food whenever you want to, sex whenever you want to and also a place for worship.
The Winter Olympics 2018, scheduled to take place from February 9 to 25, has already made a record to promote safe sex. Obviously, athletes do need it and we see where that is coming from.
As per the CNN, a total of 110,000 condoms are set to be gifted to 2,925 athletes across 90 nations participating in the Winter Olympics 2018. Mathematically, it is 37 condoms per athlete for an approx. 16 days.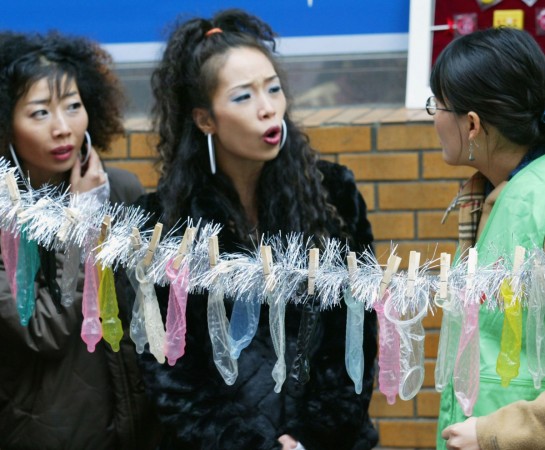 The athletes are not only the ones who are going to benefit from this but media persons travelling to cover the event as well as the spectators are set to be handed condoms to enjoy their time, but with utmost protection!
South Korean condom manufacturer Convenience Co. deserves plenty of kudos for this. They say that it is all about "goodwill".
"...baskets with condoms will be placed at both men's and women's toilets," SunSport quoted a statement from the organisers. The athletes' village is set up in Pyeongchang and Gangneung.
Some reports state that it is the wide emergence of dating apps like Tinder that is prompting the organisers to act on time and distribute the most essential thing with plenty of "goodwill".
Coincidentally, the first distribution of condoms in the Olympics happened in the 1998 summer games in Seoul, South Korea.

In the Rio Olympics 2016, a sensational 450,000 condoms were distributed to athletes.