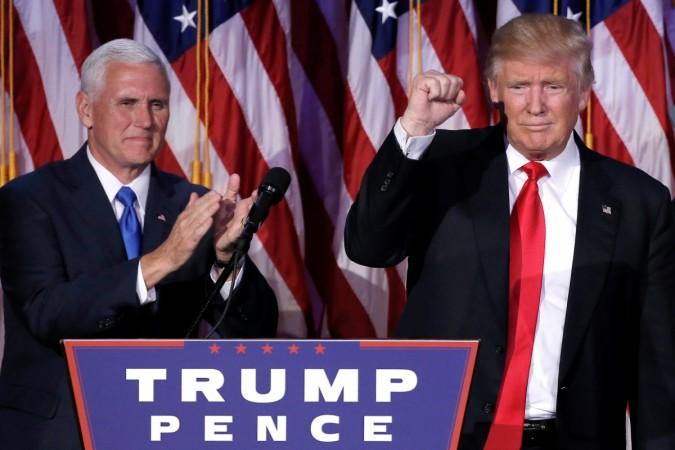 Chandraprakash Kaushik, national president of the Akhil Bharat Hindu Mahasabha, has supported US President-Elect Donald Trump and also hopes that Trump would "embrace" Hindu culture and give up consumption of beef.
"I've heard that Trump eats beef. Well, now he has come in contact with Hindu culture, he will embrace it and all vices in him shall be reformed," Kaushik told CNN-News18 on Wednesday, a few hours after Trump was elected the 45th President of the United States.
The Hindu Mahasabha leader added that it was certain the businessman would defeat Hillary Clinton because the "entire Hindu community" had supported him and also organised 'havans' for his win during the campaign.
"I went to Ayodhya and prayed for him. Trump is the only global politician to come out so strongly against terrorism. You and I both know what he means by terrorism. Whoever is against them, we back them," Kaushik told CNN-News18.
When asked what he thinks about Trump's stand against giving jobs to foreigners, the leader said: "That is their internal policy. We are happy about his tough anti-terror stance."