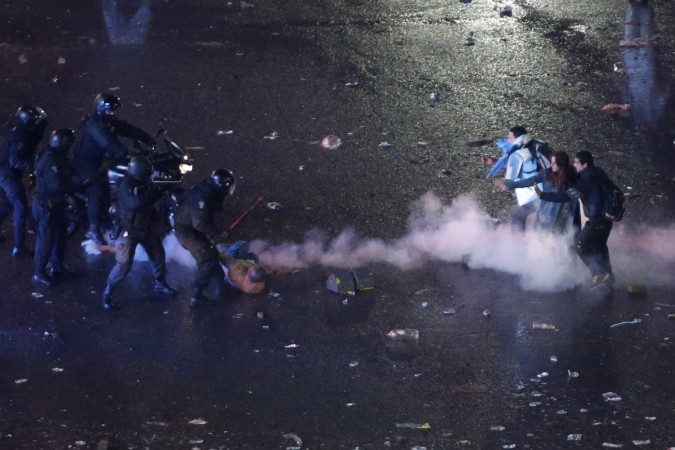 Police in Argentina had to resort to tear gas and water cannon on Sunday to disperse a group of agitated, rock-hurling youths in central Buenos Aires as their hopes of getting the first World Cup in 28 years went in vain.
News reports and pictures from the iconic Obelisk monuments, where tens of thousands of people had gathered, show parents clutching their children and running away as the rowdy youths made several attempts to kick down the metal grills on some shop fronts, Reuters reported.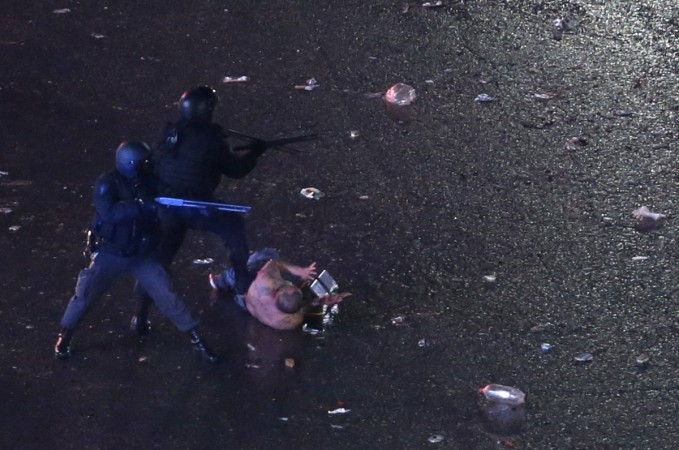 At least 15 police officers were wounded and more than 50 people detained in the unrest that followed by the 1-0 defeat, according to local media cited by various news reports.
The bewildering volley by Germany forward Mario Goetze in the last minutes of the extra-time, left Argentinean fans stunned and silenced. And as the final minutes ticked down, millions of grief-stricken citizens were left to concede and contemplate over a defeat that denied the arrival of the first World cup since 1986.
"It's another slap in the face. There is no more joy, but we came out second and were not shamed in Brazil," Reuters quoted 40-year-old Eduardo Manfredi as saying.
"I'm full of grief, its' hard to explain," said another lamenting individual named Luis Lanzzoni.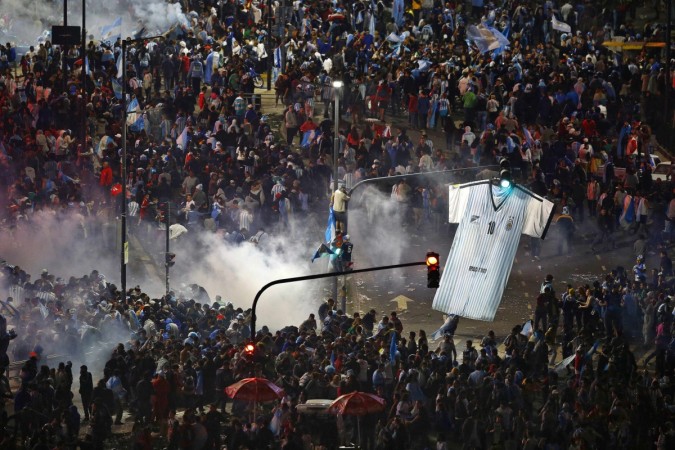 Soccer-obsessed fans had gathered in the central area blowing vuvuzela horns and banging drums as many others dressed in ridiculously patriotic attires. Some fans even painted their face with their country's flags and jersey color.
But the enthusiasm and celebratory mood quickly altered into violence as fighting and hurling of stones escalated in the downtown of Buenos Aires casting dark clouds of despair over a festive atmosphere.
In a country polarized by a decade of unpopular politics under the populist president Cristina Fernandez and her predecessor, her late husband Nestor Kirchner, football is one among the few things that unifies the country.
"The players put everything into the game, their hearts and souls. They lost the best way possible, not like Brazil who were smashed to smithereens," said 32-year-old Lorena Hak, reported Reuters.