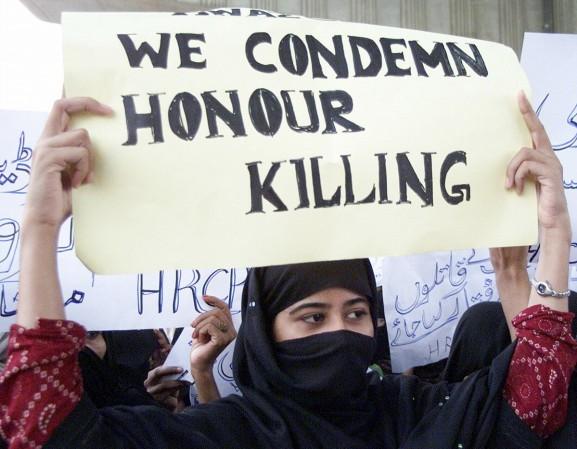 Such was the anger of a Muslim father hailing from Uttar Pradesh's Moradabad that he allegedly tied his daughter to a cot, doused her with kerosene and set her afire. The reason: marrying against the wishes of her elders. Relatives of 22-year-old woman Gulfasha Bi told police that the family was upset about her marriage as it was not according to their wishes, a report said.
The horrific incident happened on Friday afternoon when Gulfasha Bi was at home with her two-year-old son, police said. Fortunately, the child did not fall prey to the family's ire. However, Gulfasha died on the spot.
"The house of one Gulfasha Bi was attacked by her father Mashruf Raza Khan and others at around 2 pm on Friday. They reportedly manhandled her and later set her on fire before fleeing from the place," said superintendent of police (city) Ashish Srivastav, who was quoted in a media report. Further, her in-laws told the police that her marriage with one Sajad Ali, three years ago, was not accepted by her family.
Looking into "preliminary evidence" and "statements from the family members", Srivastav suspects this to be a case of honour killing, said a report. It added that a team reached the spot by 3 pm and sent the charred remains for post mortem. An FIR has been filed regarding the same by Sajad's father.
Gulfasha's cousin Ashraf was arrested on Friday night. Further investigation into the case is on.