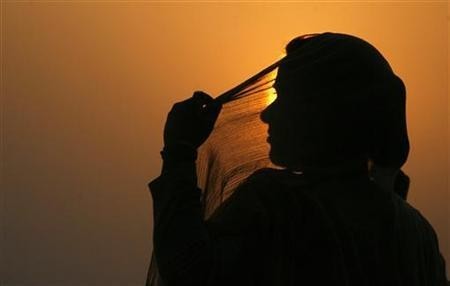 In yet another case of honour killing in Pakistan, a 60-year-old woman, her husband and three of their four children were axed to death by the woman's family on Tuesday in revenge for the couple's marriage 28 years ago.
The woman's family was angered because of her re-marriage to her cousin 28 years ago and killed the family with axes and daggers.
The three children killed in the heinous crime were two daughters and a son; the third daughter escaped with injuries. The couple was staying in Jhang in Pakistan.
The girl, 18, helped identify four members of her mother's family as the killers and said that they had come from Islamabad to Jhang armed with daggers and axes.
"We all tried to save each other but could not because they were armed," the girl told the police, Reuters reported. The police said it was not clear why the killing took place almost three decades after the marriage between Fatima and her cousin.
Cases of gruesome honour killings are rampant in Pakistan, where a woman and her partner are often killed immediately for marrying without their elders' consent.
Only last month, four people were sentenced to death for honour killing in which they had killed a pregnant woman outside the Lahore court with bricks and sticks in May this year.