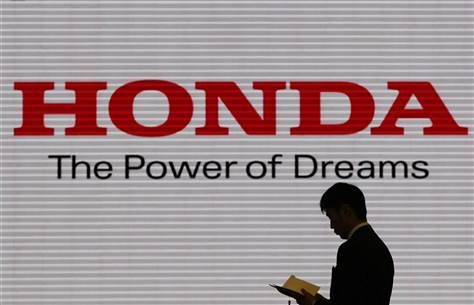 After the runaway success of its Amaze sedan in India, Honda Cars India Ltd (HCIL), the wholly owned subsidiary of Japan's Honda Motors, posted a sales growth of 151 percent for November.
The company sold 9,332 units in November, as against the 3,711 units in the corresponding month last year. According to the latest sales figure, Honda sold 7,598 units of the Amaze compact sedan in the month, while sales of its Brio hatchback and CR-V stood at 1,712 and 22 units, respectively. Honda exported a total of 806 units in November.
Delighted by the company's performance, JnaneswarSen, Senior Vice President - Marketing & Sales, Honda Cars India Ltd, said, "Led by strong demand for Honda Amaze, HCIL has experienced robust sales month after month since April 2013. During November 2013, our sales grew up by 151%.This month was also important as we unveiled the all new 4th Generation Honda City in India and we are confident that we will enter a new era of Honda's dominance in premium cars with City's launch scheduled in January 2014."
Meanwhile, Maruti Suzuki, India's largest passenger car maker, registered a decline of 10.7 percent in total sales for November. The company sold 92,140 units in November, as against the 1, 03,200 units in the corresponding month last year. The domestic sales of the company plunged to 85,510 units, when compared to the 90,882 units in the same period last year. Other auto companies like Hyundai India, Tata Motors and Mahindra & Mahindra also witnessed dip in their sales during this period.