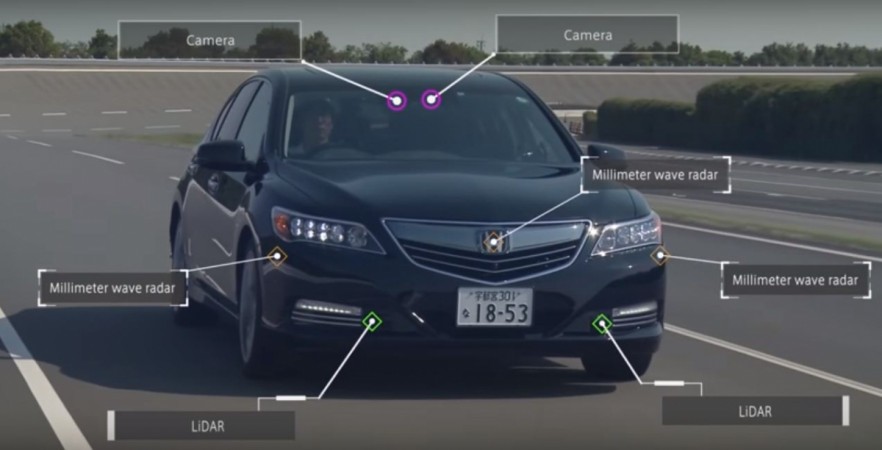 Japanese carmaker Honda is the latest to make the growing list of auto companies with interests in self-driving cars. On Thursday, June 8, Honda made known its intentions of making autonomous cars by the year 2025. Earlier, Nissan, Volvo, Volkswagen, Audi, Toyota and General Motors have thrown their hat in the ring.
"We are striving to achieve the technological establishment of Level 4 automated driving for personal car use by around 2025," said Honda Motor Co., Ltd. President & CEO Takahiro Hachigo, at a media briefing held at Honda R&D Co., Ltd. in Japan.
According to Takahiro, Honda is striving to provide its customers with a sense of confidence and trust by offering automated driving that will keep vehicles away from any dangerous situation and make the people around the vehicle feel safe.
The news of developing highly-automated driving capability in most driving situations (SAE Level 4) builds on the earlier plans for Honda and Acura vehicles to have highly-automated freeway driving capability (SAE Level 3) by 2020.
SAE defines automated driving based on six levels of capability, from zero to five. SAE's Level 4 or High Automation implies that the vehicle is capable of handling all driving tasks in most driving situations with possible exceptions including inclement weather conditions or unusual driving environments, which would necessitate the driver to take over.
Last year, Honda set up a separate division for the development of electric vehicles (EVs) following the introduction of Honda Sensing in 2015-- an advanced safety and driver-assistive technologies. The latter includes autonomous emergency braking (AEB) via the Collision Mitigation Braking System (CMB), Lane Keeping Assist (LKAS), Road Departure Mitigation (RDM) and Adaptive Cruise Control (ACC).