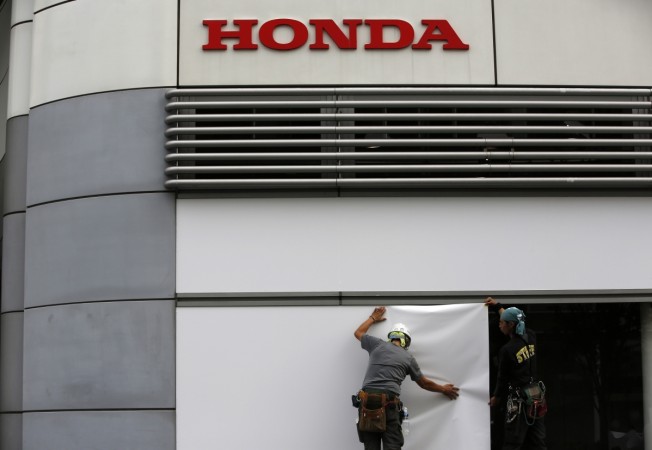 Honda Cars India Ltd (HCIL), a leading manufacturer of premium cars, has recorded a growth of 64% in its domestic sales in November.
Last month, Honda has sold 15,263 units of vehicles against the 9,332 sold in the corresponding period in 2013. The company also registered an overall growth of 46% during April-November, at 1,16,705 units as opposed to 80,163 units during the same period last year.
In the sedan segment, City registered sales of 7,252 units. This is mainly attributed to the second shift of production at Tapukara plant in Rajasthan, which began from November. Amaze, another sedan manufactured by Honda, has also posted remarkable sales with 3,310 units.
Meanwhile, Honda's first MPV-offering, Mobilio, recorded a sale of 3,589 units in November.
The sales of the company's small car, Brio, stood at 1,050 units in the month. Honda also sold 62 units of its sports-utility vehicle, CRV, in the same period.
Sharing the delight of posting high monthly sales, Jnaneswar Sen, Senior Vice President at Marketing & Sales in Honda, said, "We continue to witness strong demand for all our products across markets. We are aggressively expanding our dealer network to reach out to more customers and recently we reached the milestone of 200-dealer network in the country."
The export of the company too managed to clock a figure of 890 last month, taking the grand total of vehicles sold to 16,153.
Model-wise sales break-up for November 2014
Brio
1,050
Amaze
3,310
Mobilio
3,589
City
7,252
CR-V
62
Domestic Total
15,263
Exports
890
Grand Total
16,153